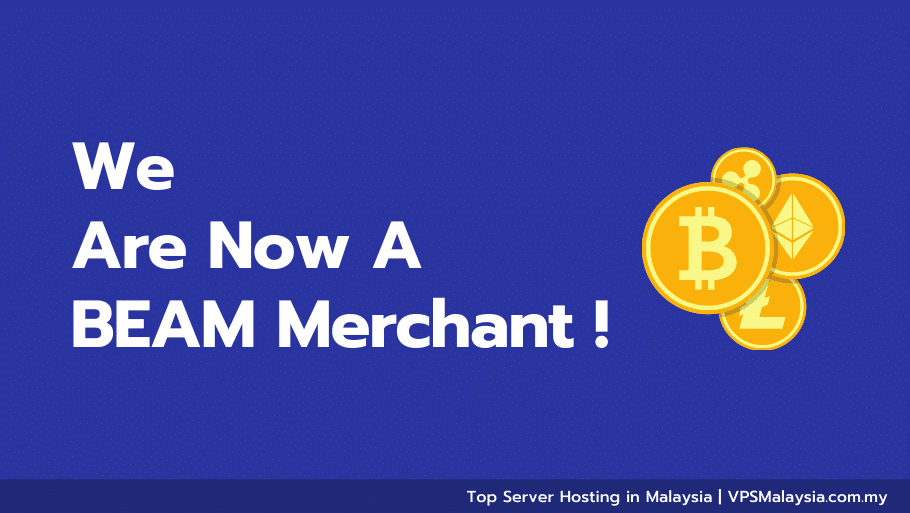 ---
Another update on crypto-related news from us! BEAM is now accepted by VPS Malaysia.
You can now pay for your hosting services using BEAM.
If you're an advocate for privacy, this could be the right coin for you! Now you might be thinking, doesn't Bitcoin do the same? Why do we need another? Here is BEAM explained to a 12-year-old.
Bitcoin blabs three secrets about every transaction: 1) Sender's address, 2) Amount of coins sent and 3) Receiver's address.

BEAM-MW on Medium
We always strive to provide you a secure hosting environment. Security is no magic. It requires the efforts of a joint collaboration.
We have a team of tireless server engineers who monitor your servers 24/7 for any outside threats, such as DDoS Attacks or Brute Force Attacks.
Our server experts and research team are always on the lookout for the latest server technology.
Before you complete an order purchase, there is also an optional configuration that lets you have Firewall pre-installed on your VPS or server. Firewall protects your server and your data against the invasion of unauthorized access.
Your data and privacy is just as important to us, as they are to you. So naturally, we are excited to accept the offer and invitation by BEAM. After all, the offer reflects the same core value that we adhere to.
The Internet Is A Nest For Peeping Toms. Let Us Protect Your Privacy!