Decided to order or add-on a new hosting services?
We're happy that you did! Because it means you're happy with our hosting services.
The process order is rather lengthy. But, once you've completed your purchase order, your VPS will set itself up automatically in less than 30 seconds!
So, just bear with us for a while. And let's get straight to it!
Step 1
Log in to client area using your username and password.
Step 2
Under Services, select Order New Services.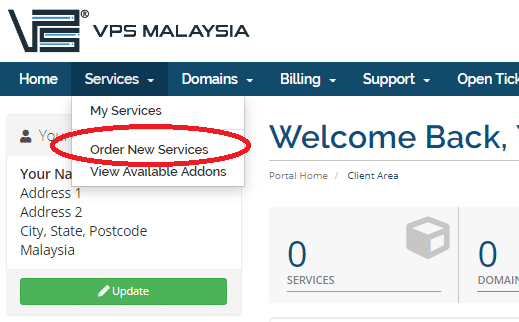 Step 3
From the Categories on your left, choose the service(s) you want to purchase. Here, the default selection is Forex VPS Hosting.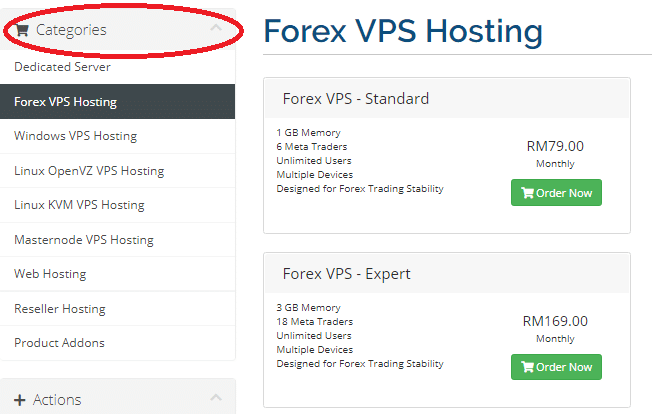 Step 4
Next, find your desired plan and click Order Now.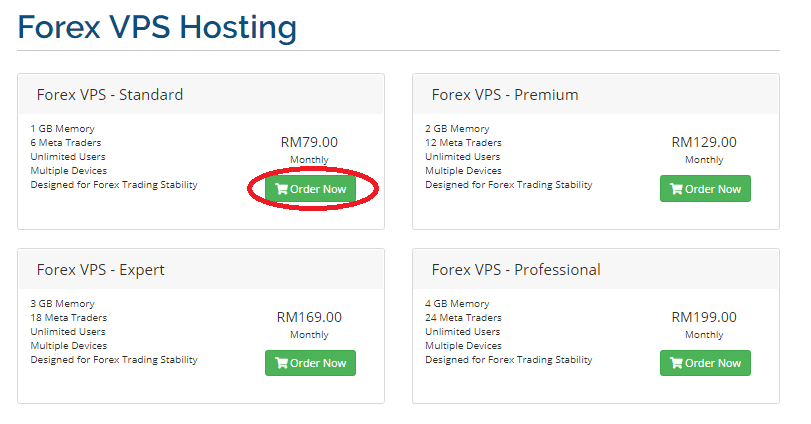 Step 5
OK. Let's configure your server.
First, choose your billing cycle.
Next, insert your server name and create a strong password. We recommend using a random password generator. Set the password length at about 8 to 20 characters. 
Take a look at other configurable options available.
Would you like us to help you manage your server? Which Operating System would you like to have installed in your server? Do you need more IP addresses, more disk spaces or more RAM? 
Now, fill in the rest of the fields marked with asterisk (*).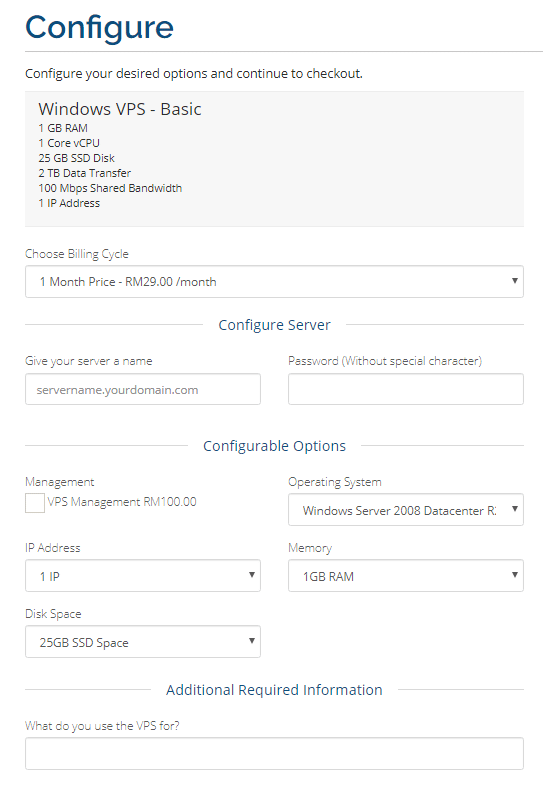 Step 6
Are you done setting your configurable options? If yes, then click Continue to proceed to payment.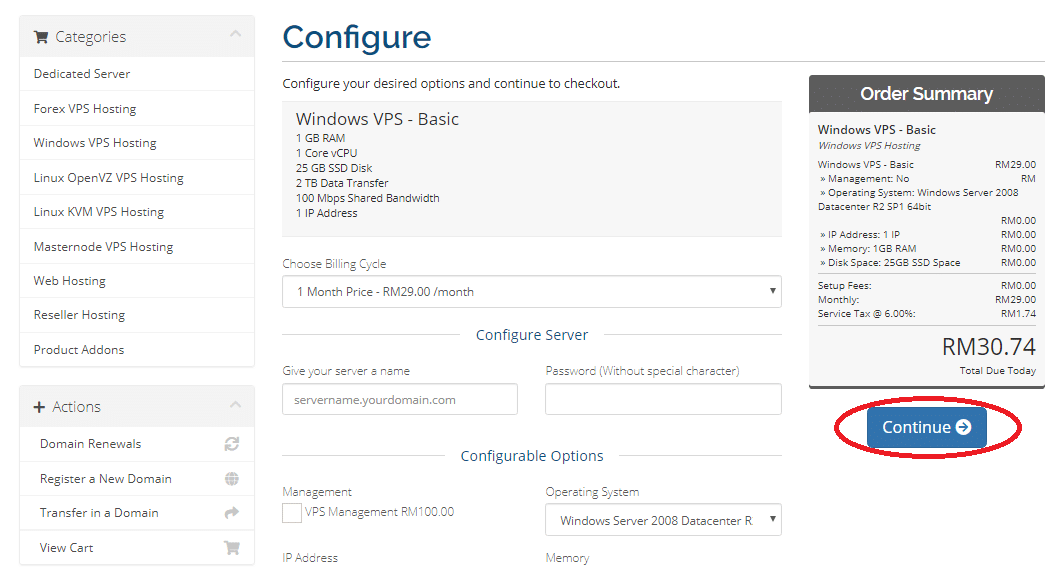 Step 7
Some host review sites give away VPS Malaysia promo coupons. If you have them, enter and validate your coupon code under Apply Promo Code.  
All settled? Alright, let's click Checkout.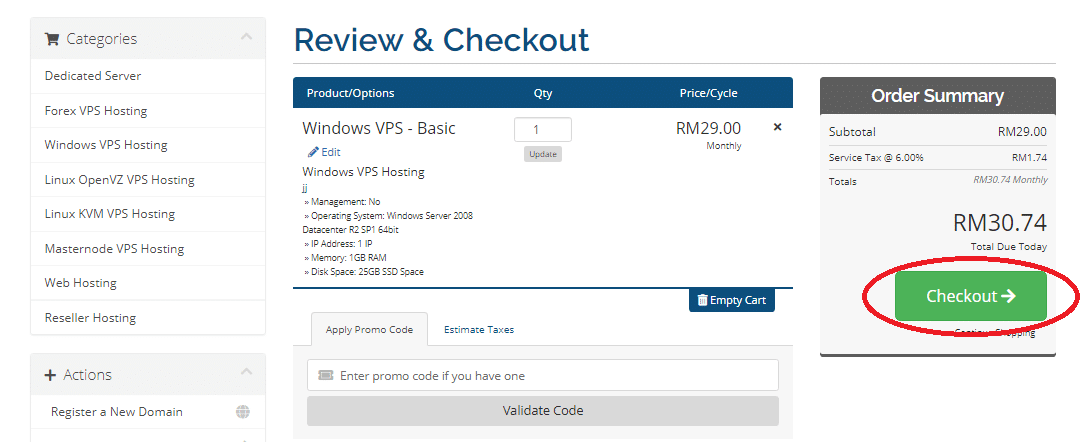 Step 8
Now you're at the Checkout Page. This is the last part, we promise.
Fill in your Personal Information, Billing Address, Additional Required Information and Account Security. 
Then, select your preferred Payment Method.
If you have additional requests, enter your requests under Additional Notes. 
Make sure to double check and confirm all the information before completing an order.
Tick 'I have read and agree to the Terms of Service.' to show that you fully understand our terms of services. You can always come back to check the terms of services, if needed.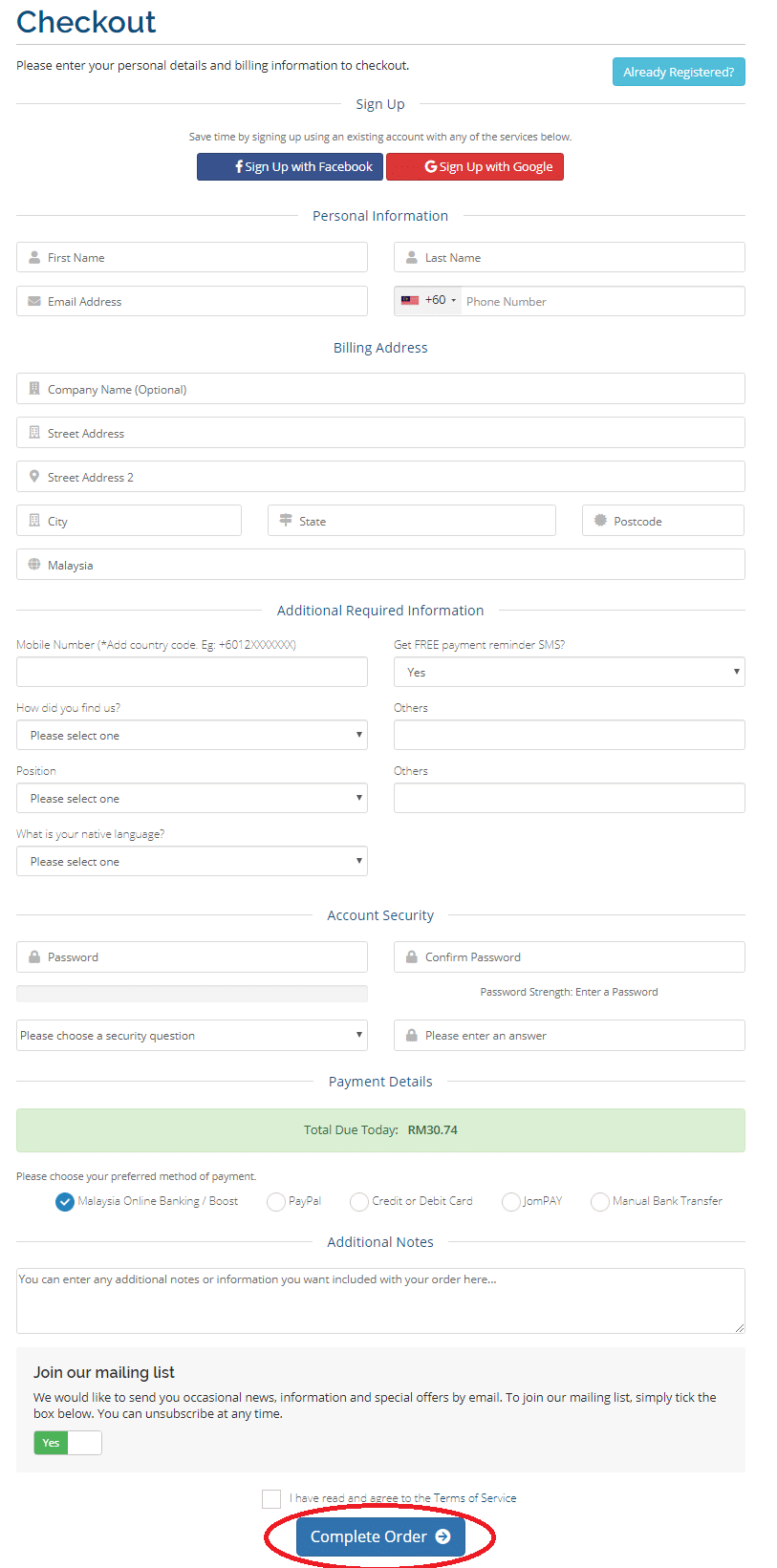 Finally, click Complete Order. And, you're done!
Now, just sit back and relax. Your automatic setup is on its way. And you will receive an email notification once your server is successfully set up!