Let's see how you can check your credit balance:
Step 1
Kindly login to your client area. Insert your email address and password correctly.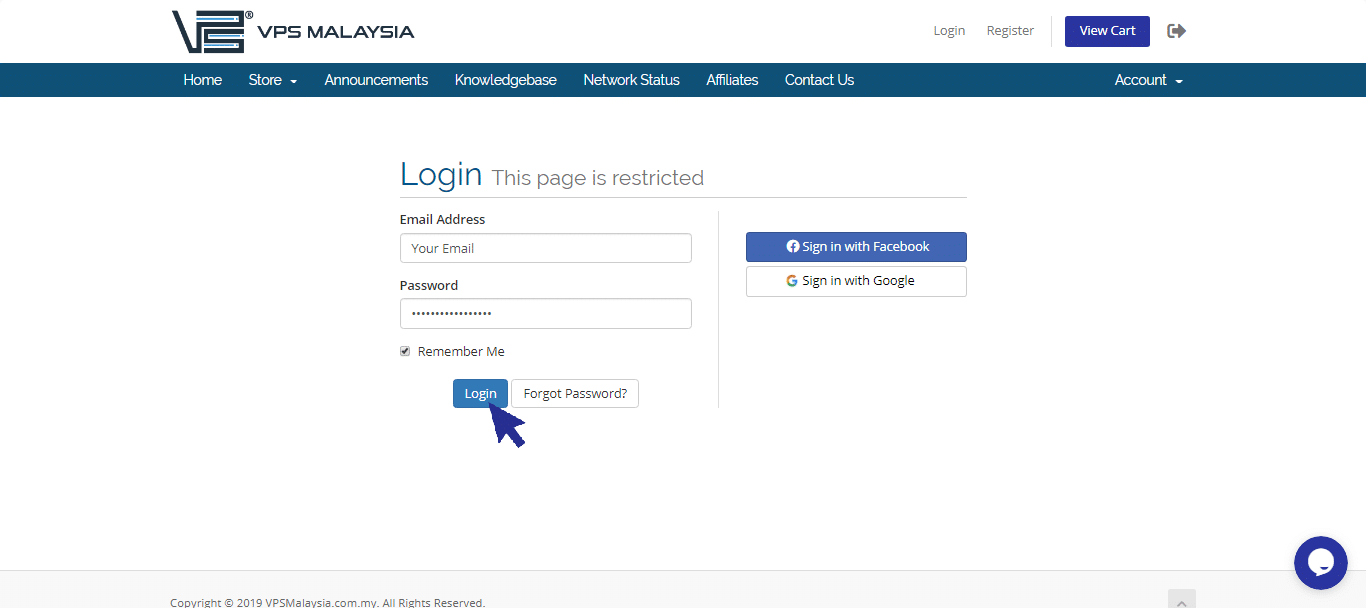 Step 2
On the top right corner, click 'Notifications'. A drop down window will show you how much credit balance you have in your account.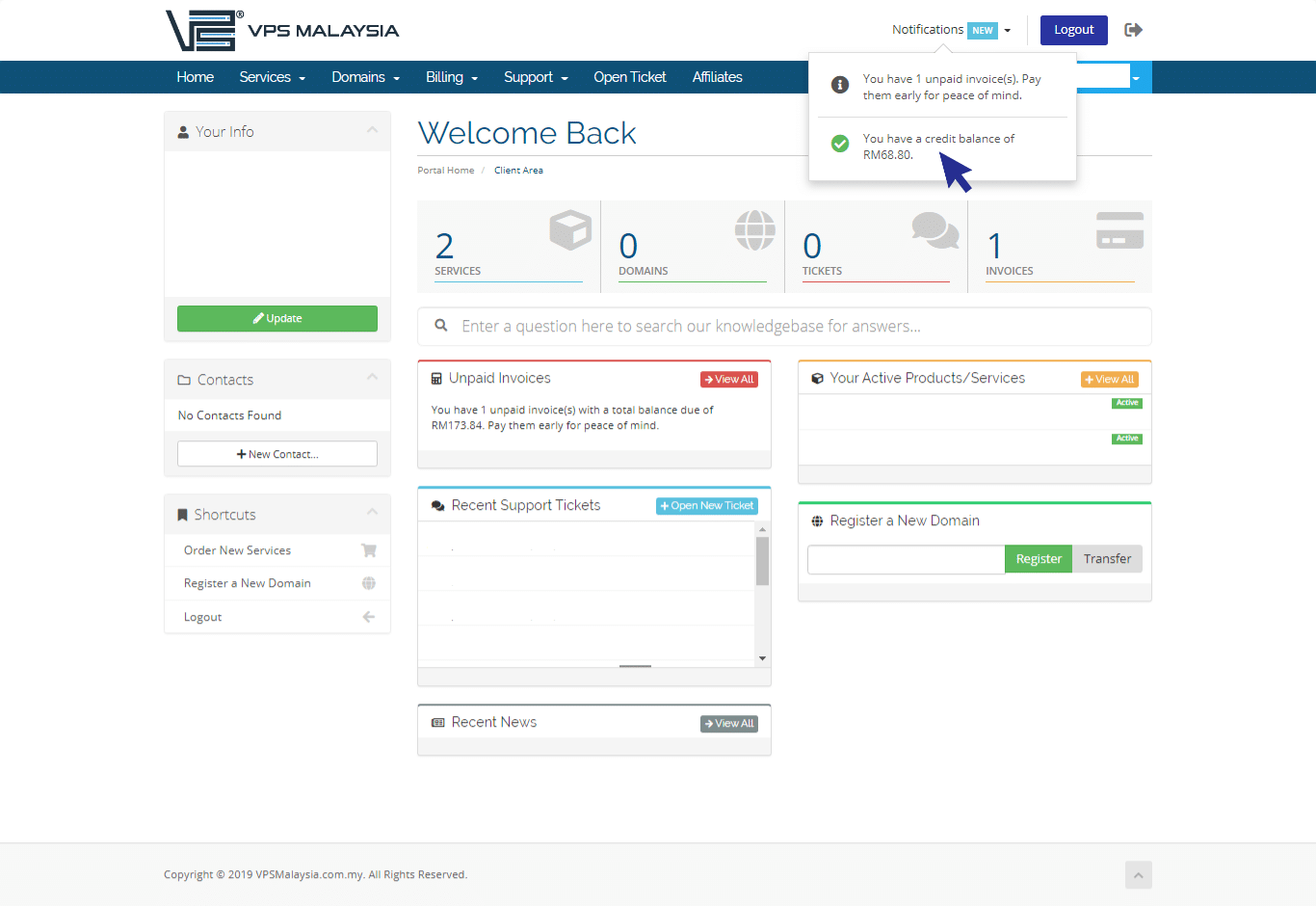 What Can I Use My Credits For?
You can use your credits to pay for your upcoming invoice(s). You can also use your credits to purchase a new service. 
Since your credits have no expiry date, you are free to use it anytime you wish.