PayPal is one of the largest online payment gateway available. It's easy to use. It's fast. And most of all, it's secure! Let's see how you can pay for our hosting services using PayPal.
Step 1
Log in to client area using your username and password.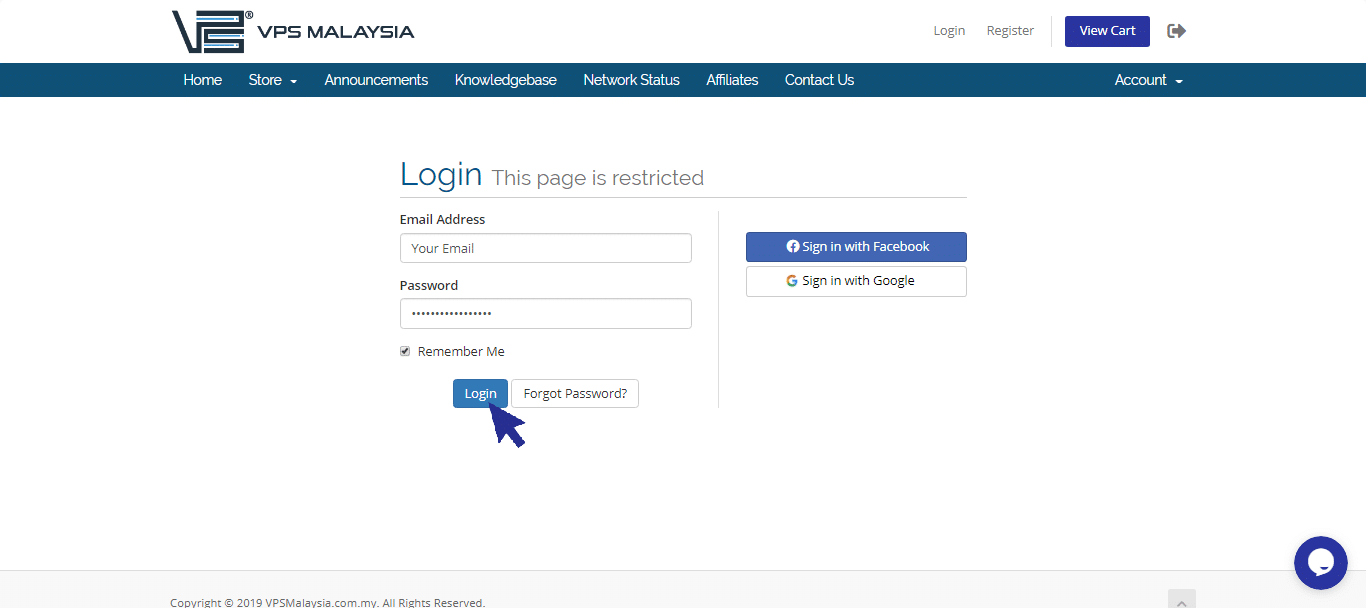 Step 2
Under Billing, select 'My Invoices'.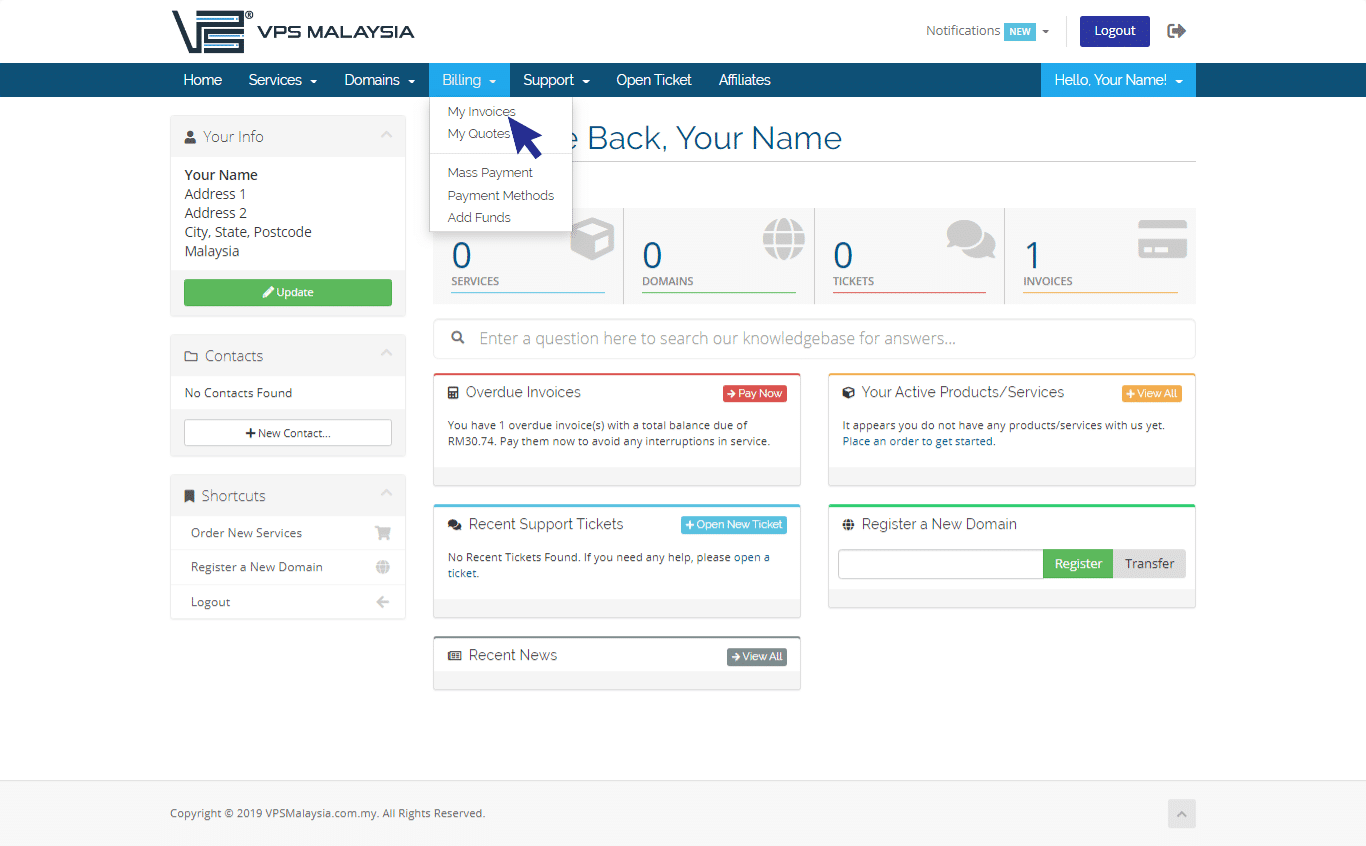 Step 3
Under Status, find your unpaid invoice(s) accented in red. Now, click 'Unpaid'.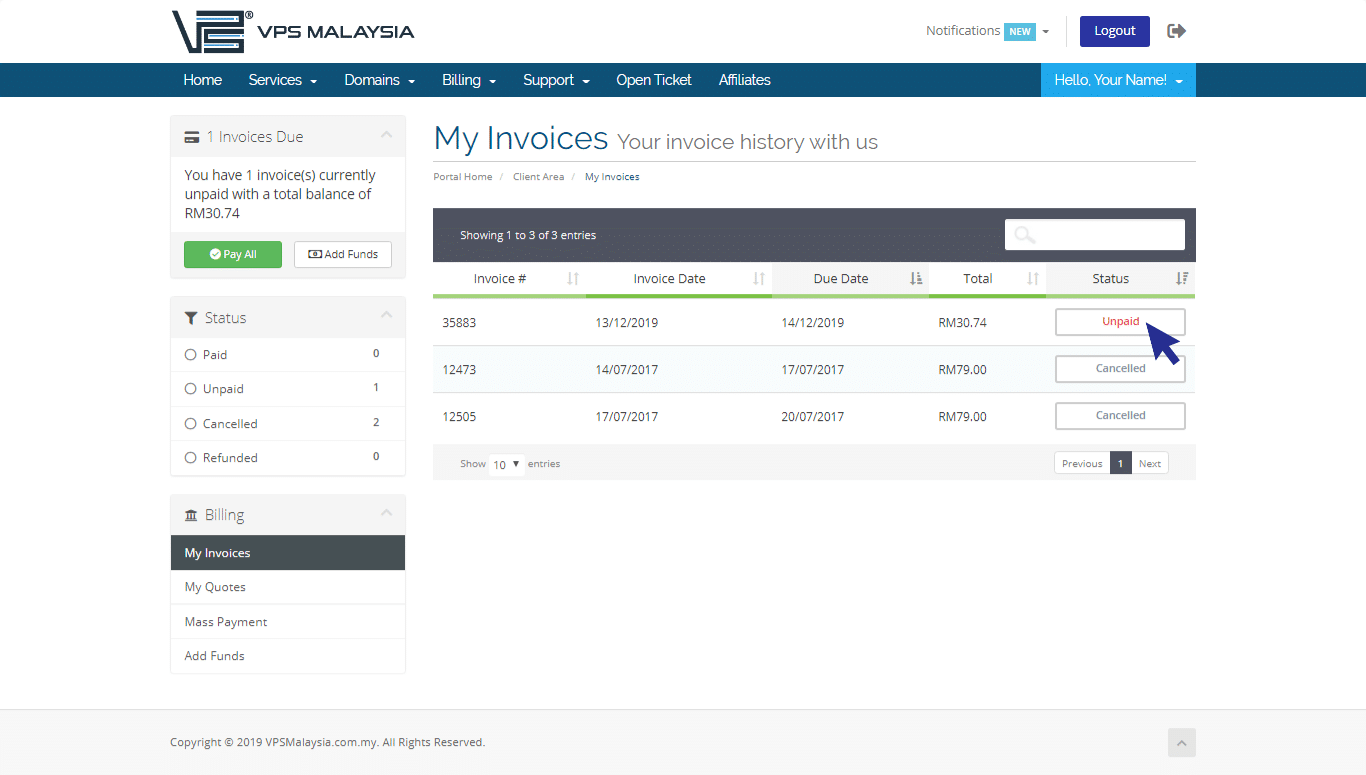 Step 4
Click to expand the Payment Method menu. Find and select 'PayPal'.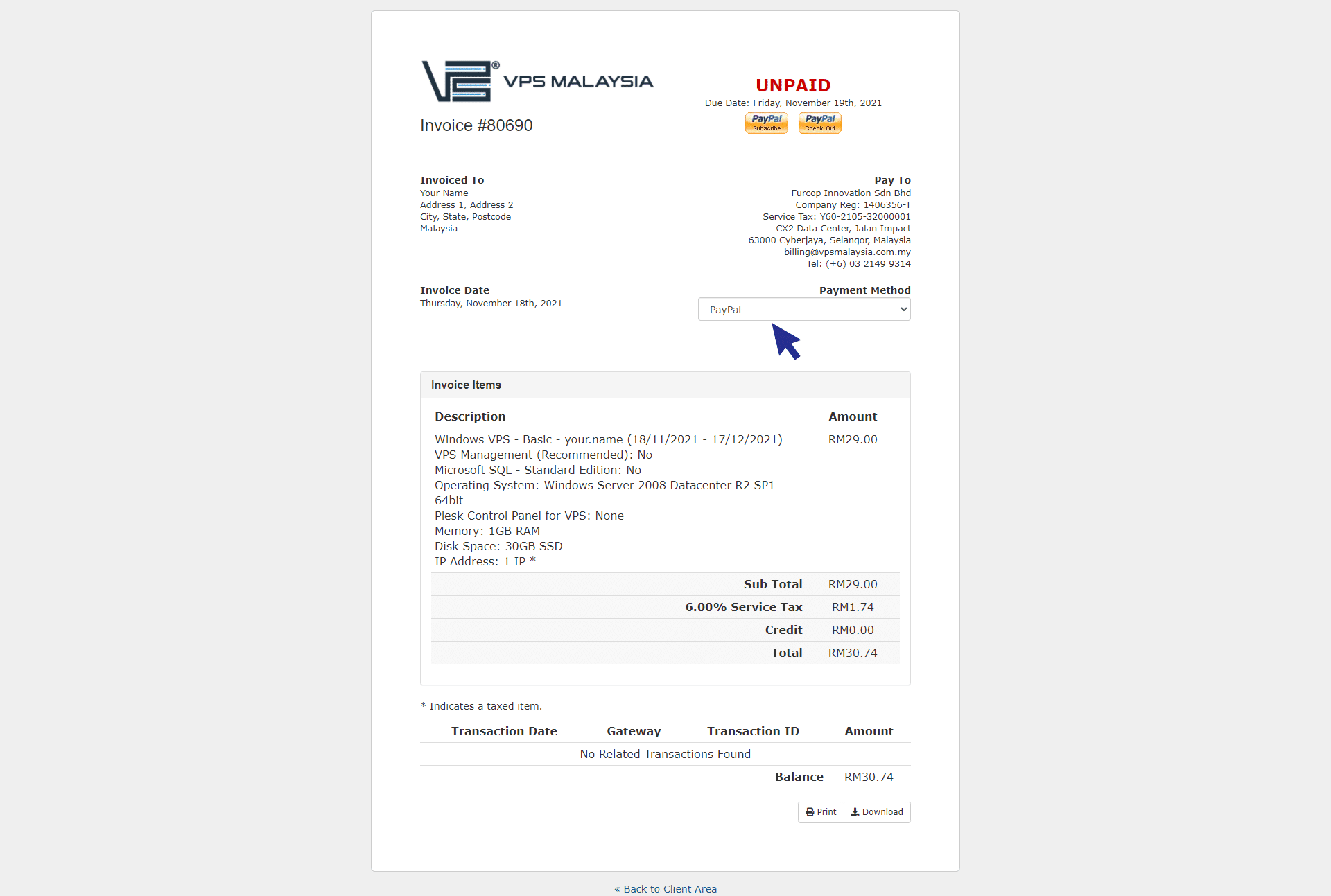 Step 5
You will now be given two options: PayPal Subscribe or PayPal Check Out. 
PayPal Subscribe is a great tool to help you manage and pay monthly recurring fees. When you activate your PayPal Subscription, PayPal will automatically collects payments after your billing cycle or trial period ends. PayPal Check Out is a one time checkout process.
Note: 'PayPal Subscribe' is recurring payment to VPS Malaysia and 'PayPal Check Out' is one time check out process.
Step 6
Next, log in to your PayPal account using your email and password. Then, you may proceed with the checkout.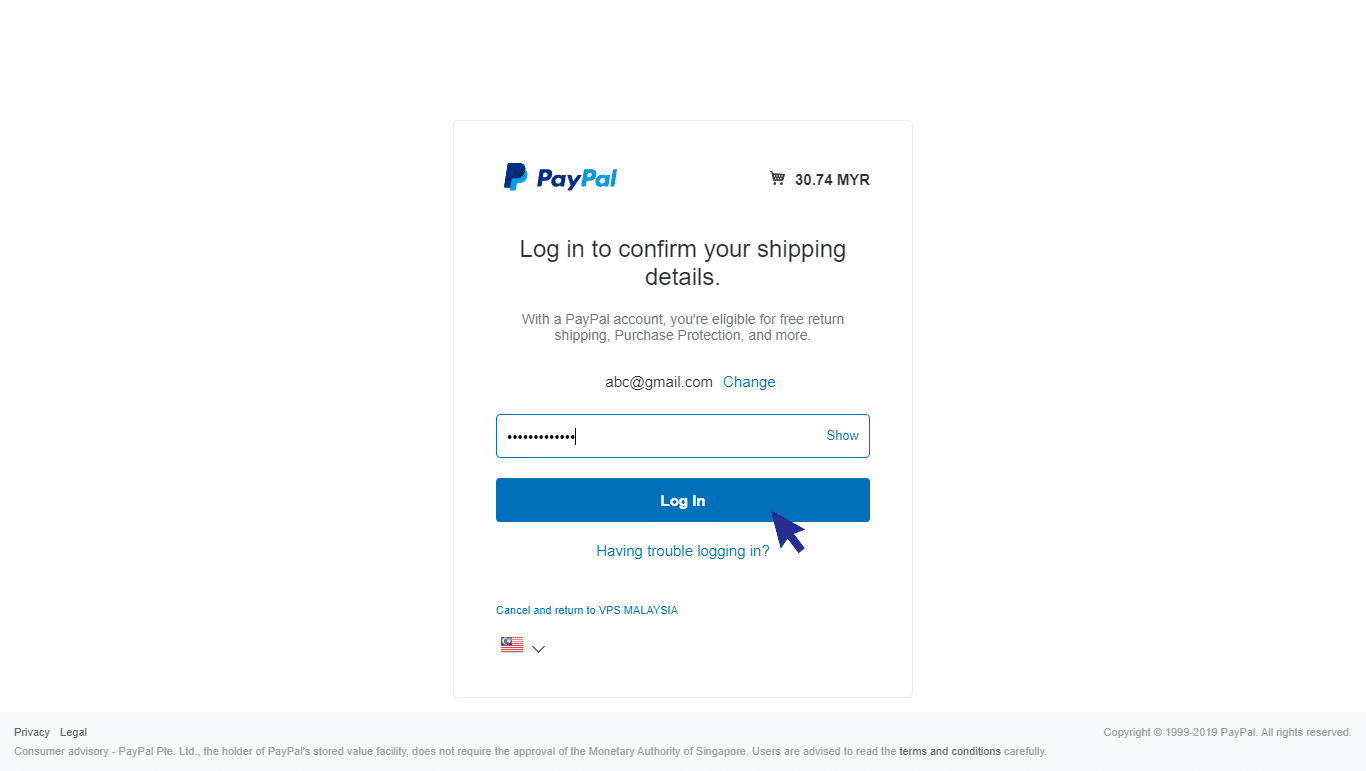 And, you're done! How would you rate your experience with PayPal?