Credit/Debit card payments are easy, convenient solutions for payment. At VPS Malaysia, you can pay using Visa or MasterCard Credit/Debit card. Let's see how it's done!
Step 1
Log in to client area using your registered email address and password.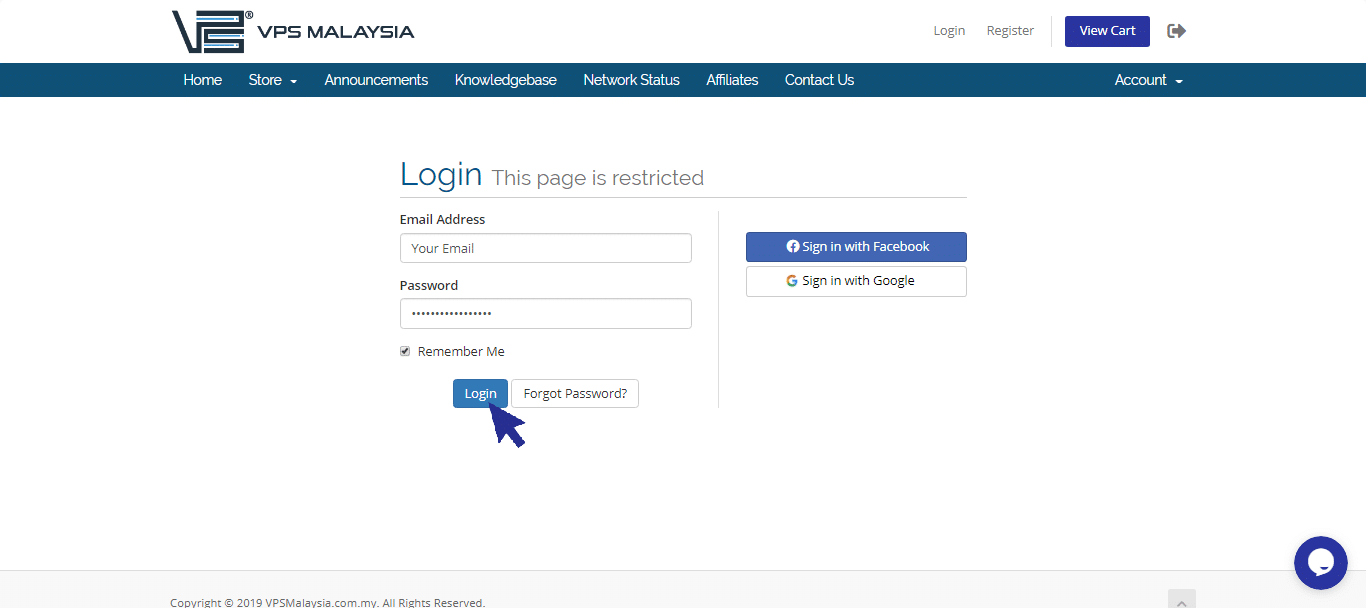 Step 2
Under 'Billing', click 'My Invoices'.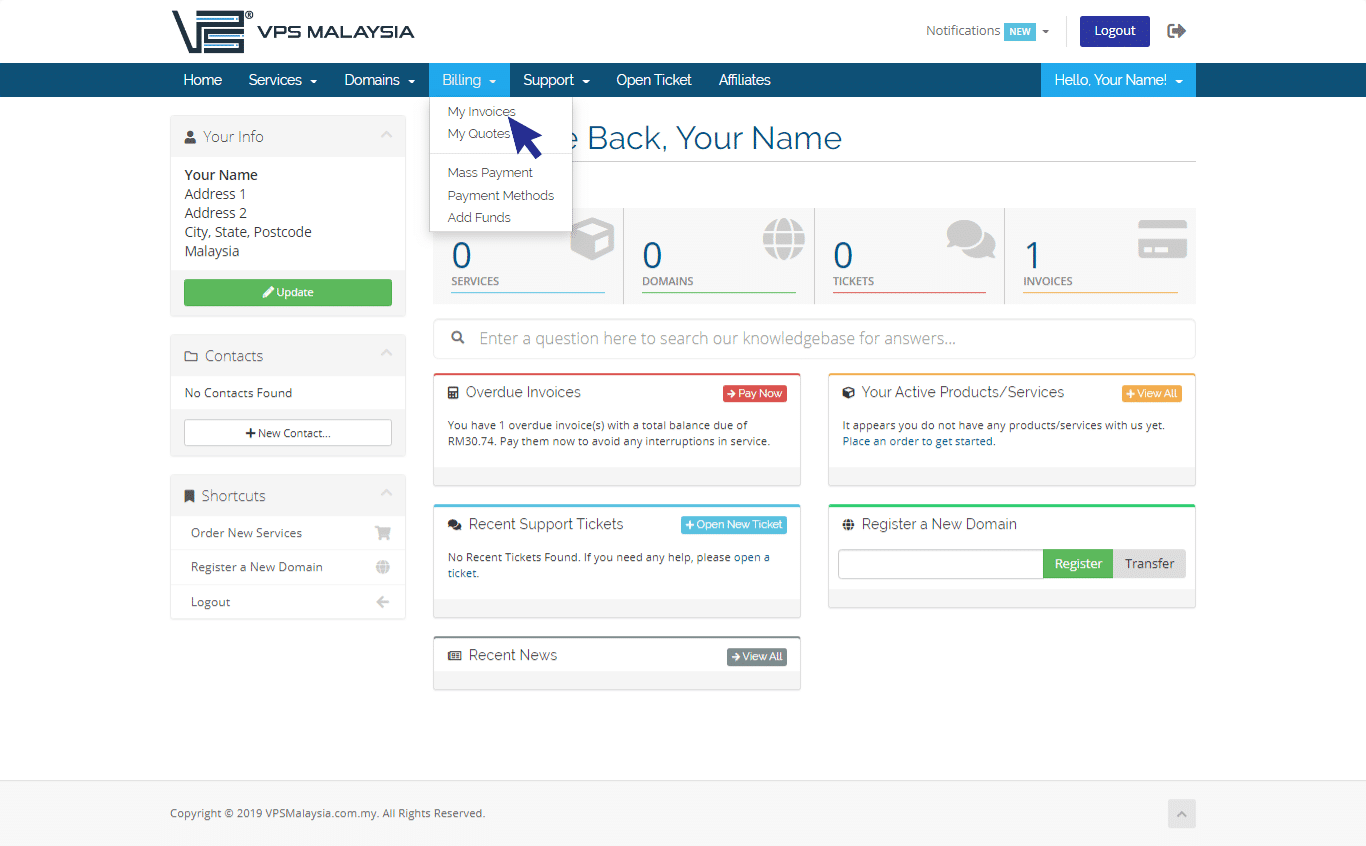 Step 3
Under 'Status', click 'Unpaid' in the box to view your unpaid invoice.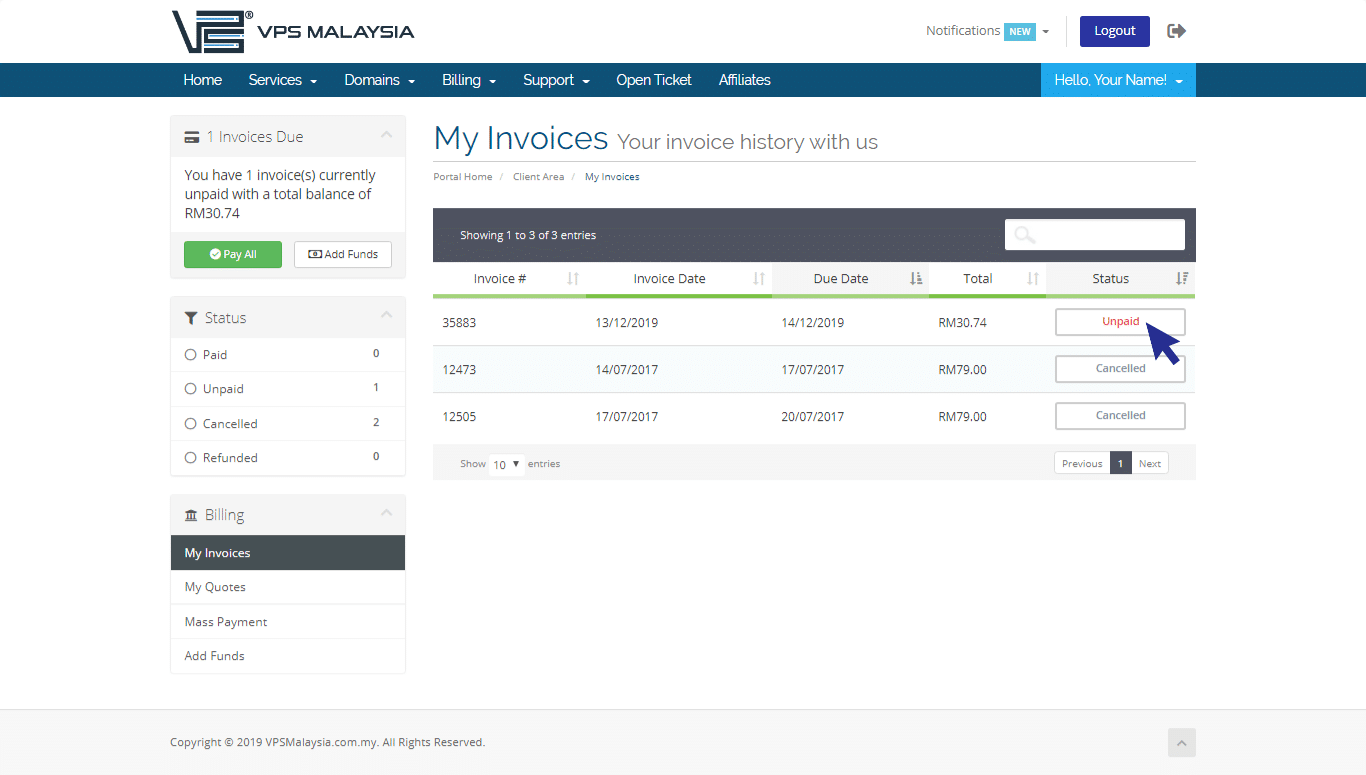 Step 4
Under 'Payment Method', select 'Credit/Debit Card'.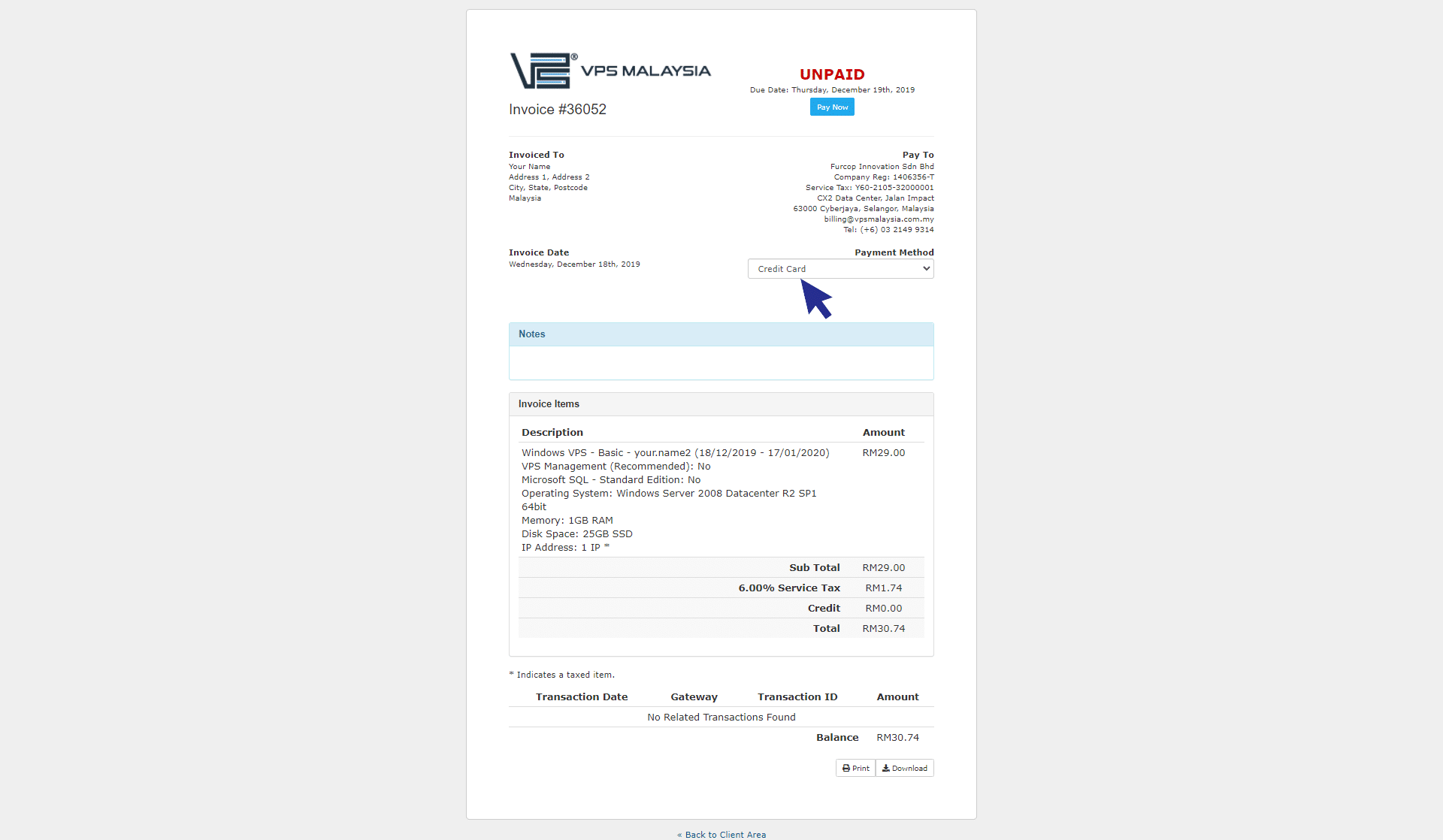 Step 5
Click 'Pay Now'.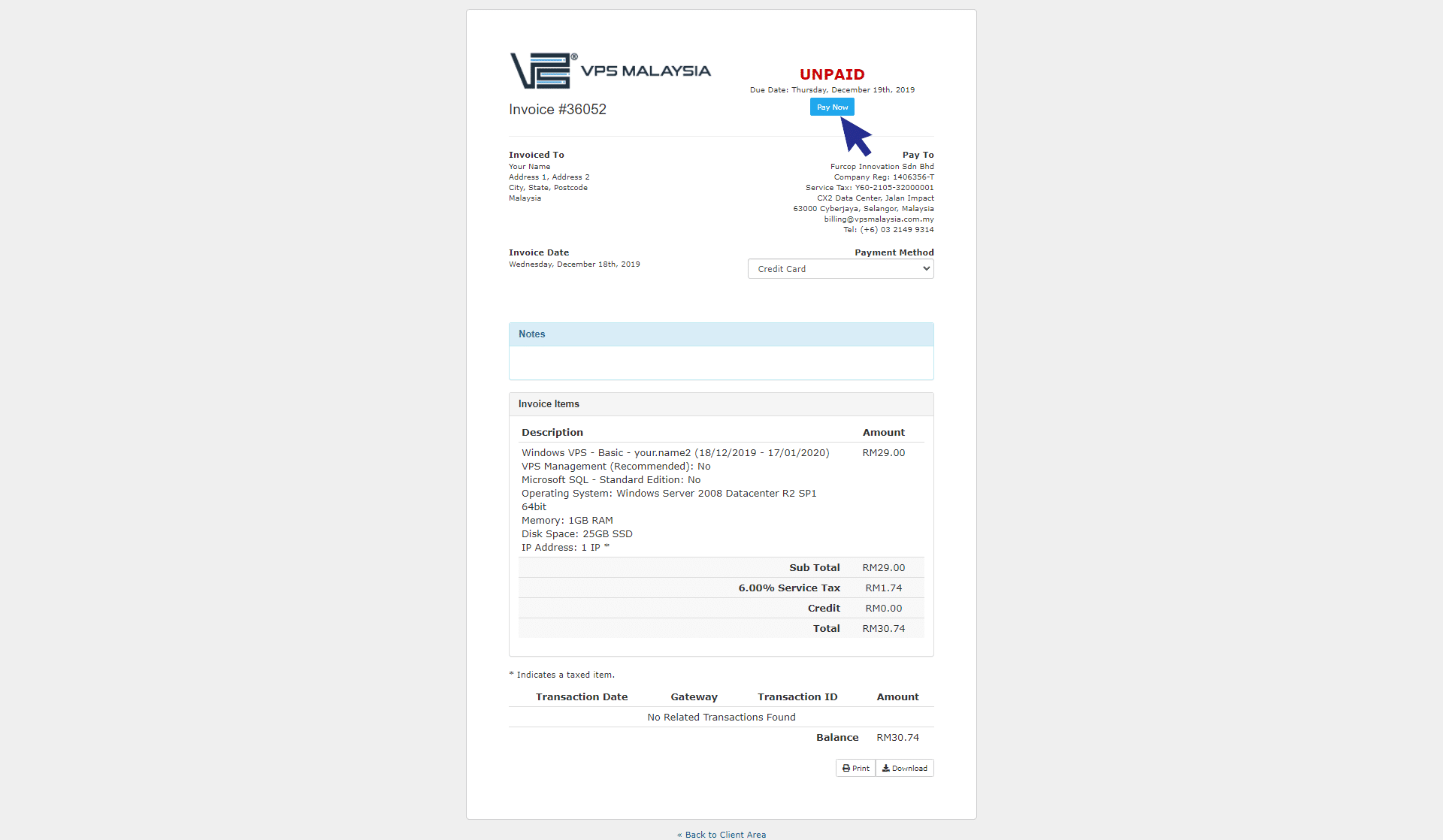 Step 6
Enter your card information to proceed. Make sure you fill in the correct details.  Then, click 'Submit Payment'.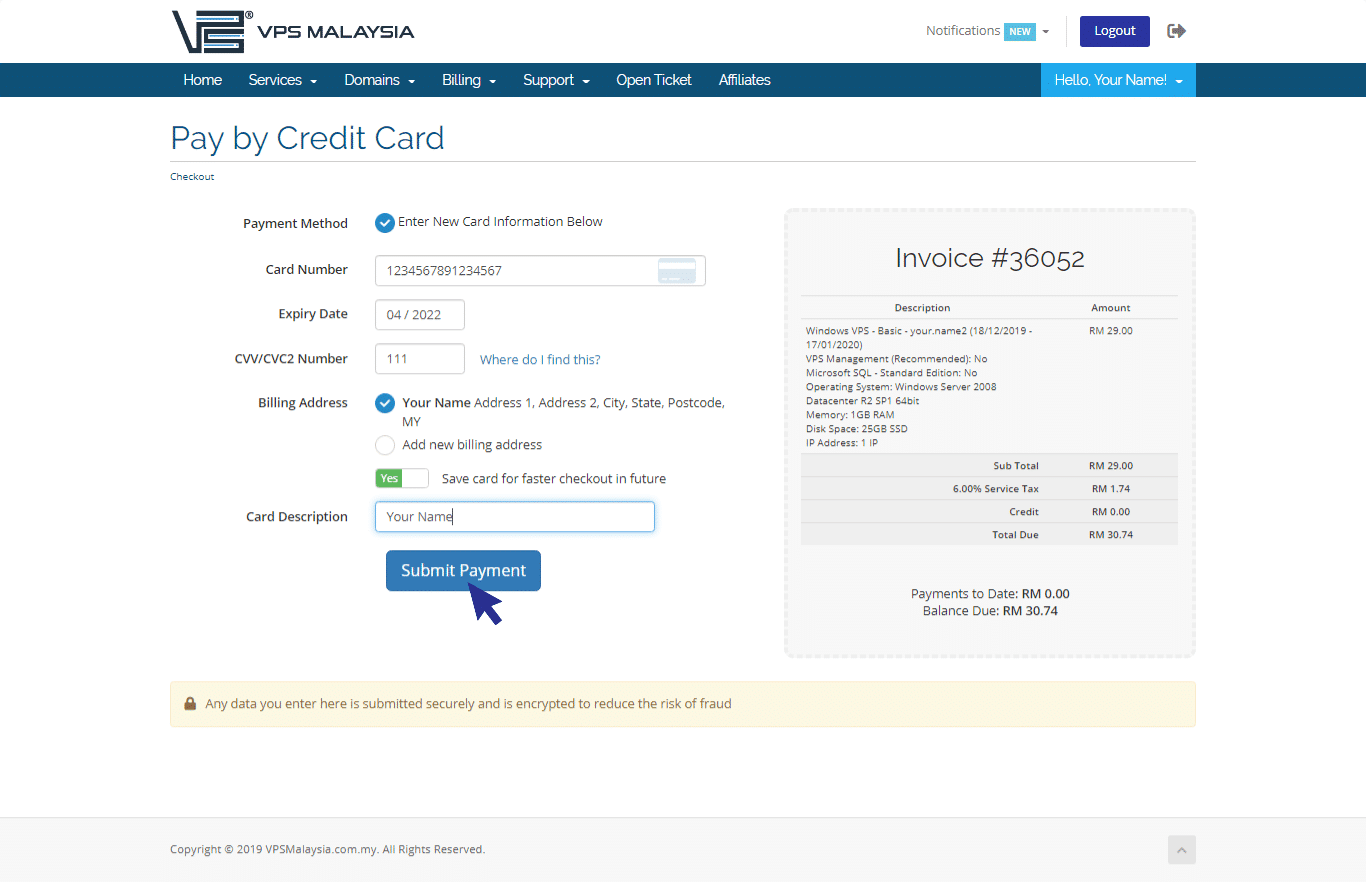 Step 7
Follow the payment instructions provided in the screen. After your payment is successful, you will receive an email subject of 'Invoice Payment Confirmation'.