Don't have a credit card or PayPal account? Don't worry, you can pay for our hosting services using Manual Bank Transfer.
Step 1
Log in to client area using your username and password.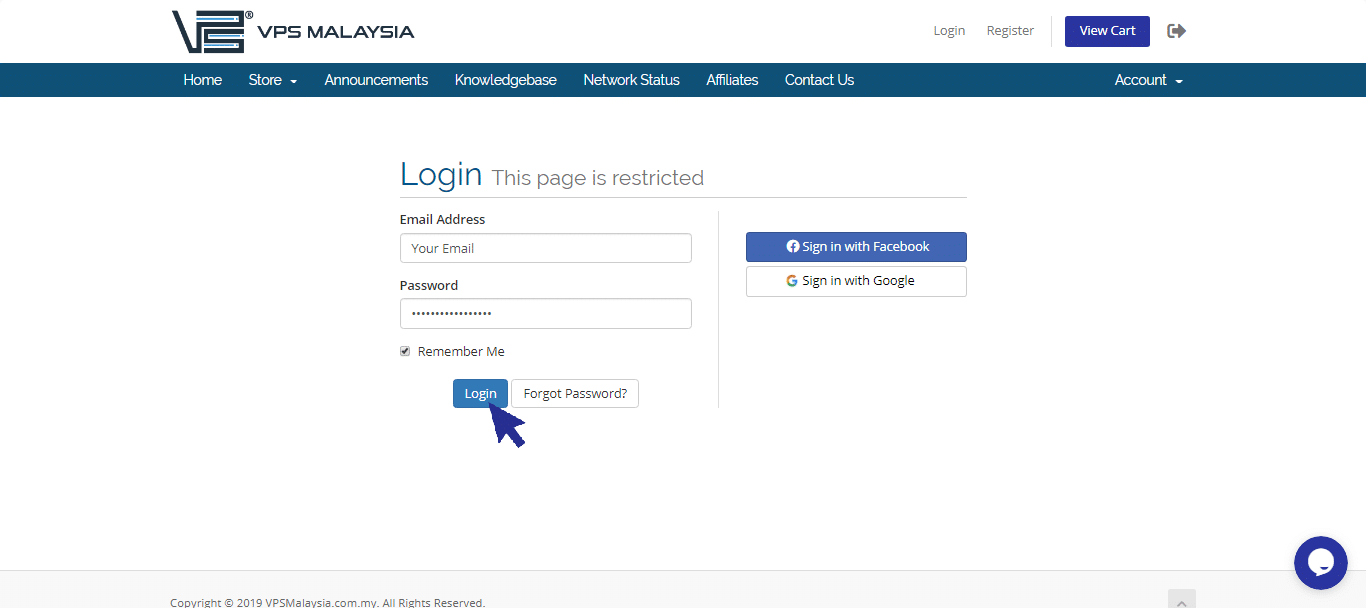 Step 2
Under Billing, select 'My Invoices'.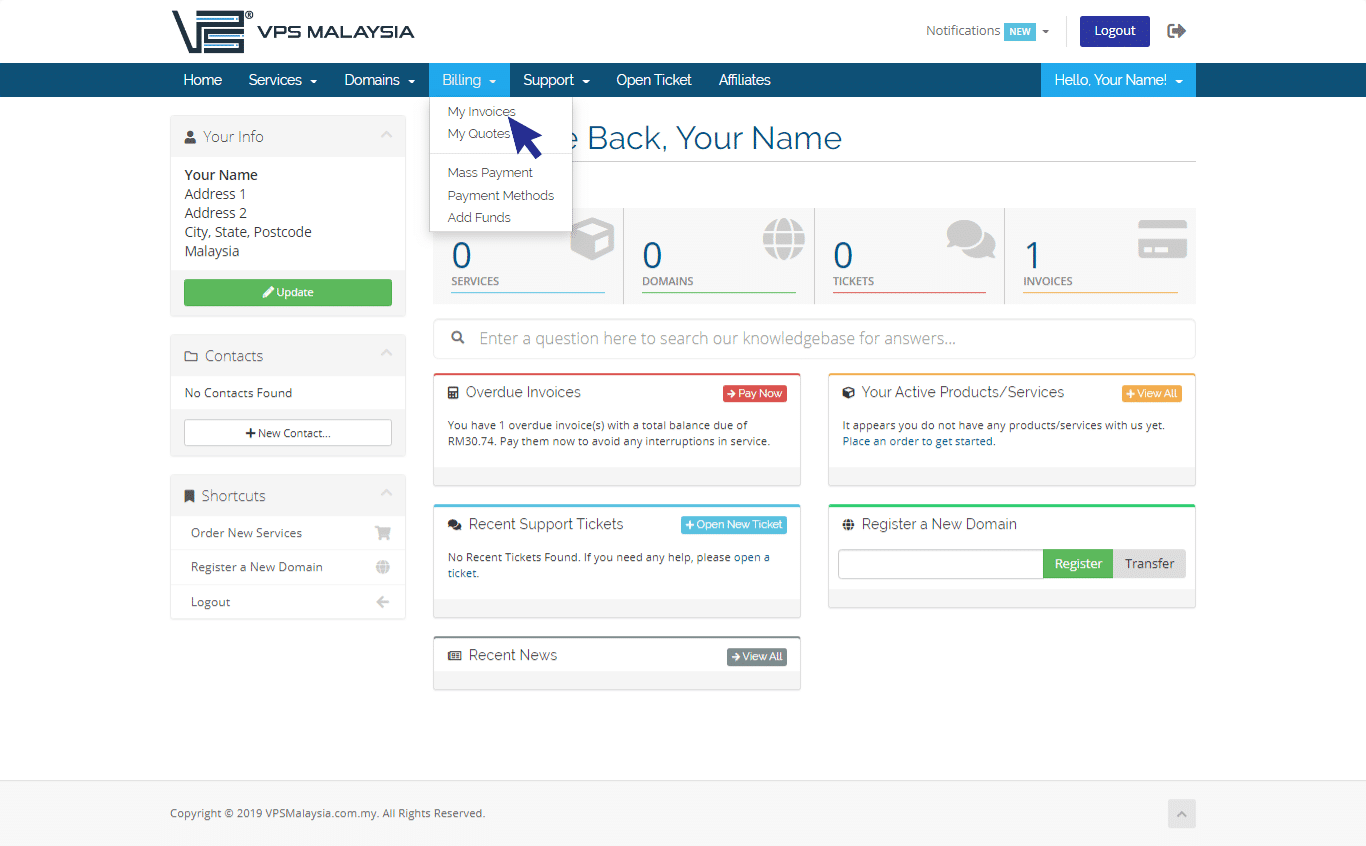 Step 3
Under Status, find your unpaid invoice(s) accented in red. Now, click 'Unpaid'.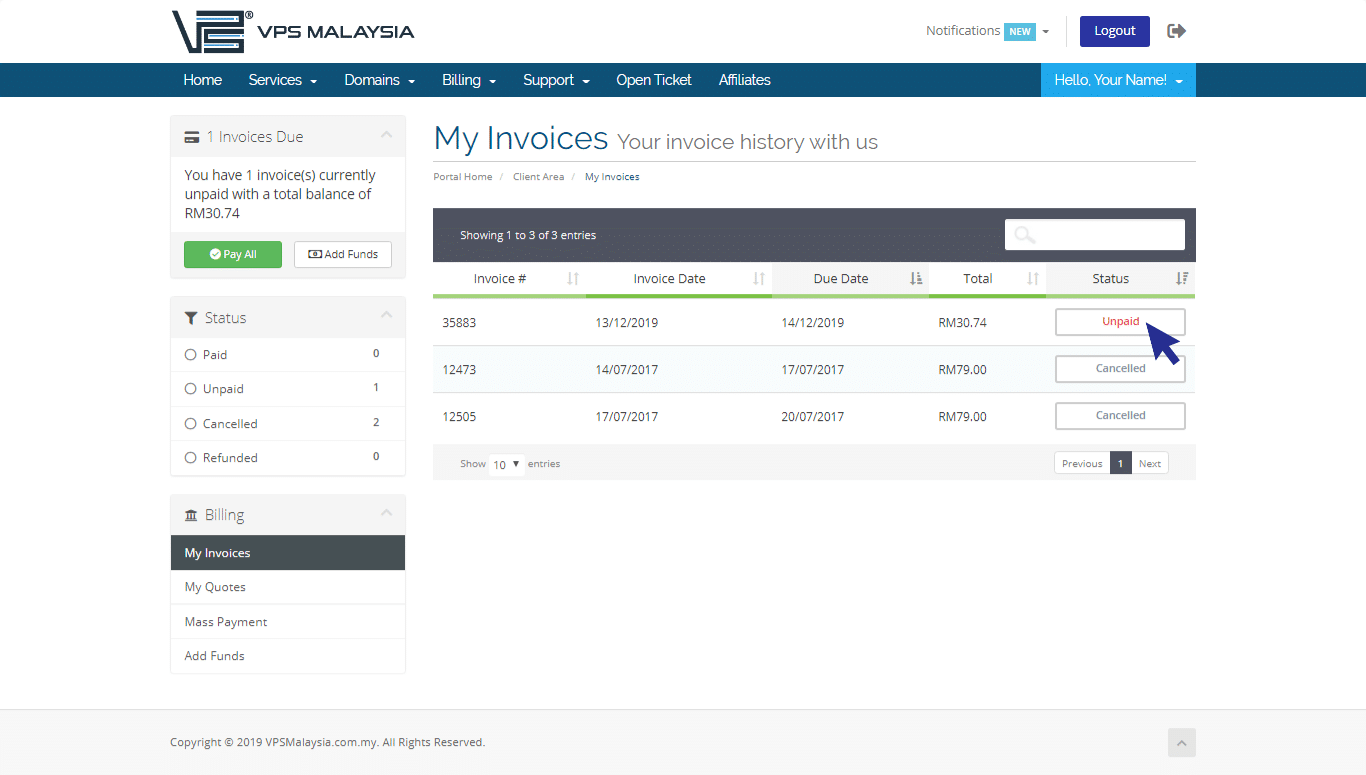 Step 4
Click to expand the Payment Method menu. Find and select 'Manual Bank Transfer'.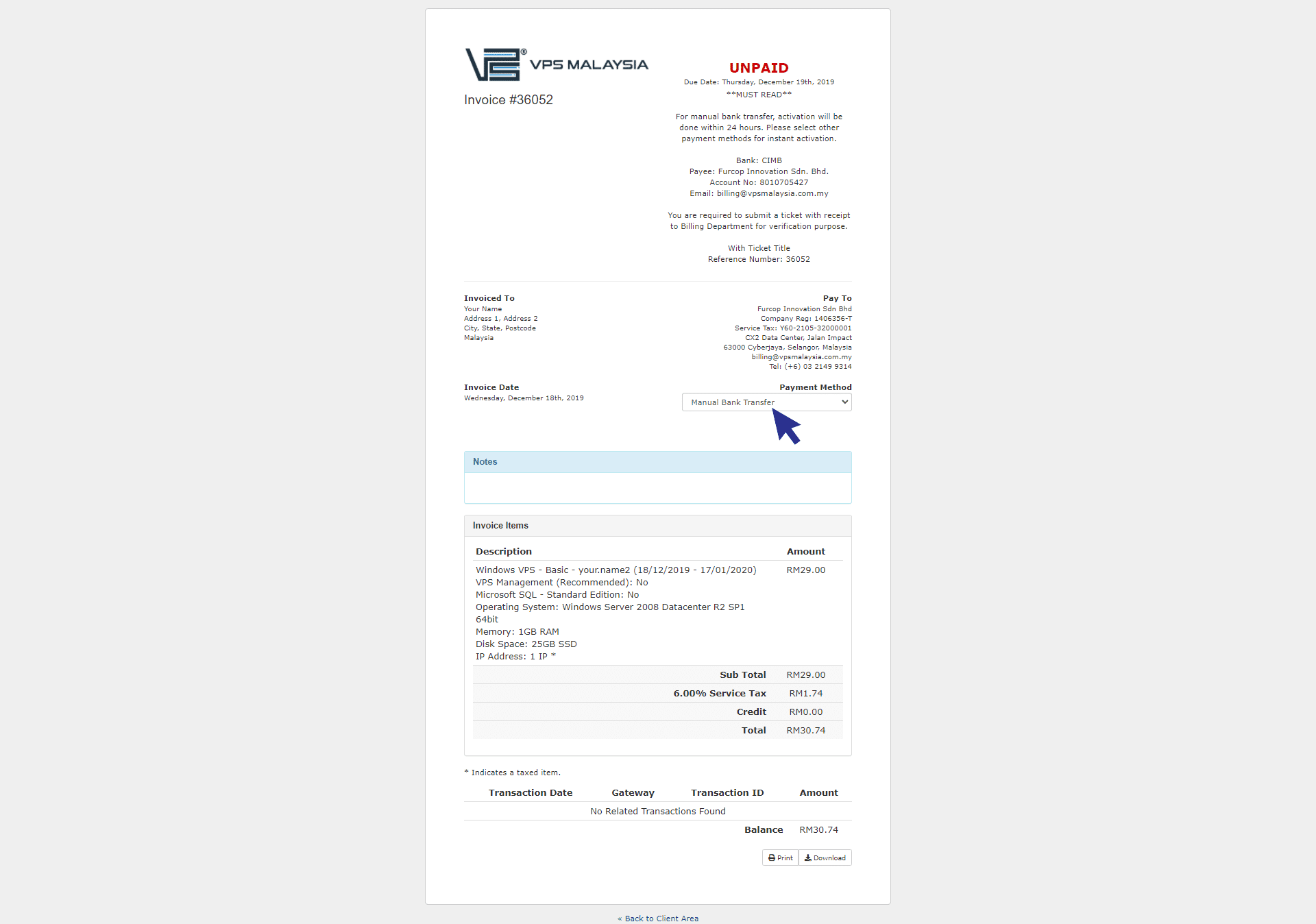 Step 5
Save your invoice number for reference.
Step 6
Transfer using your preferred bank or go to any Cash Deposit Machine near you.
Key in our Bank Account Number: 801-0705-427, check and confirm that you are paying to Furcop Innovation Sdn Bhd.
If the amount you cash in exceeds the amount on your invoice, you can submit a ticket attached with your receipt to our Billing Department. 
Step 7
After your payment, re-login to your client area. Select 'Open Ticket' and choose 'Billing'.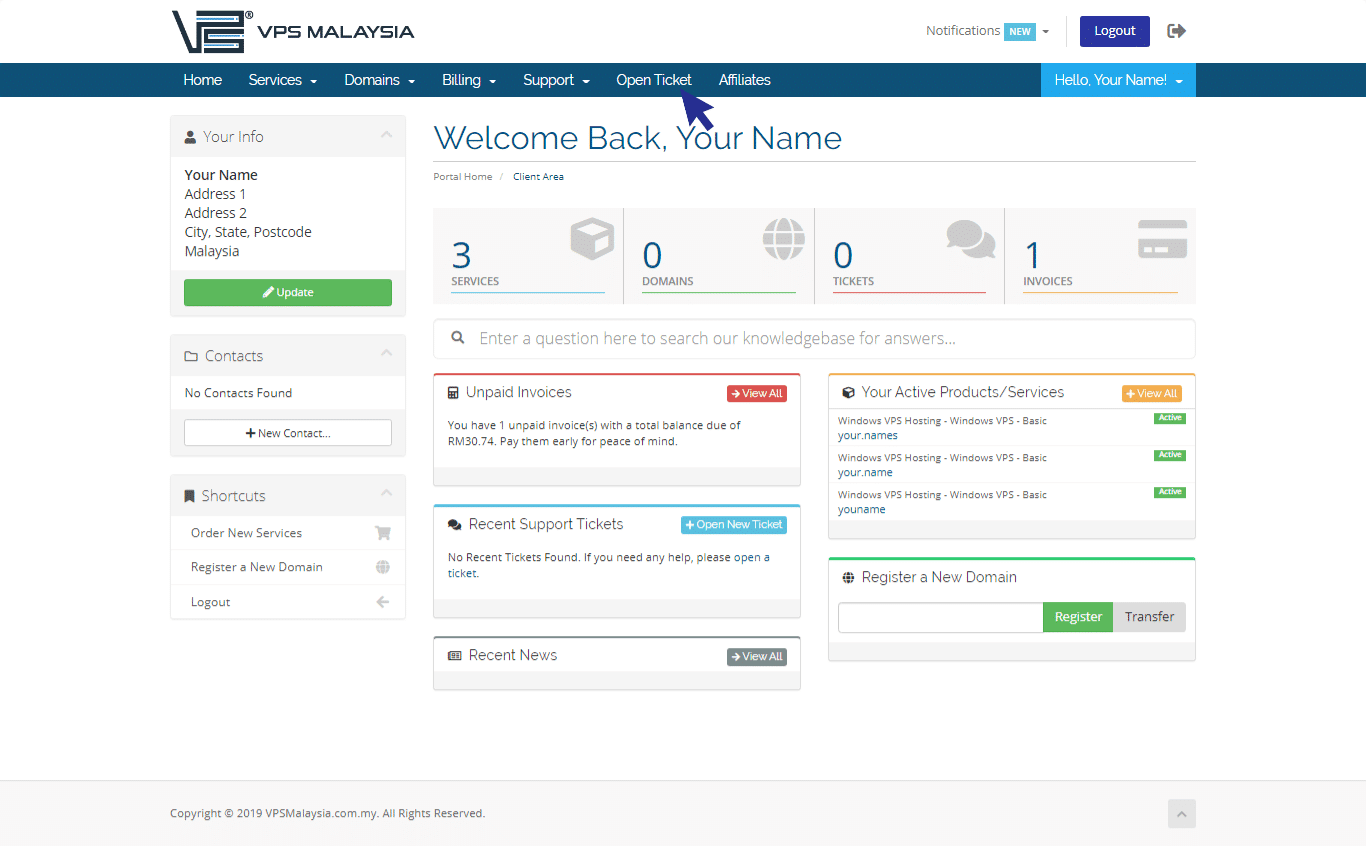 Step 8
Attach your receipt to the ticket and click 'Submit Ticket'.  Our Billing Team will verify and confirm your payment. Once confirmed, you will receive 'Invoice Payment Confirmation' email. 
You are recommended to use Malaysian Online Banking/E-Wallet/Credit Card for instant verification.