Step 1
Login VPS Control Panel @ https://vps.vpsmalaysia.com.my
Enter your Username in the format of: vmuserXXXXXXX,  if you do not have the username, can refer to your email subject VPS Account Information, or contact support to get your username. 
If you do not have a control panel password hit the option "Forget Password" to get your password.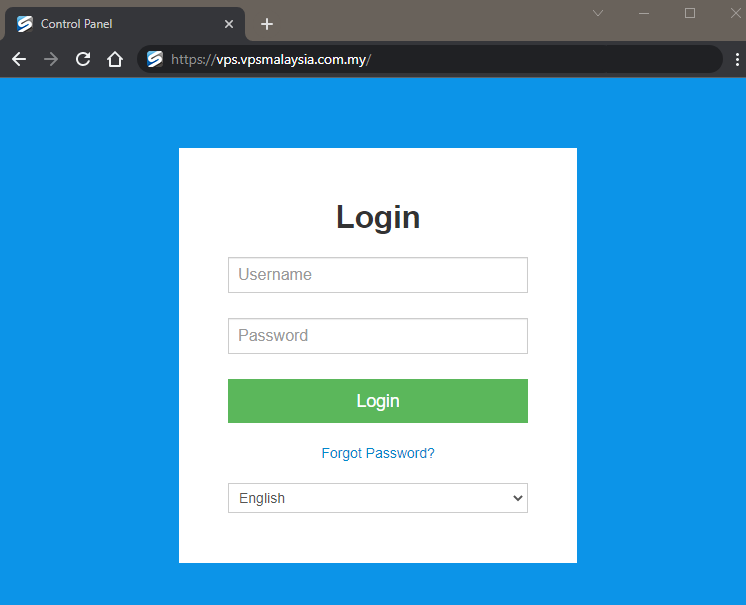 Step 2
Select and click the Manage tab for which service/plan you wish to reinstall.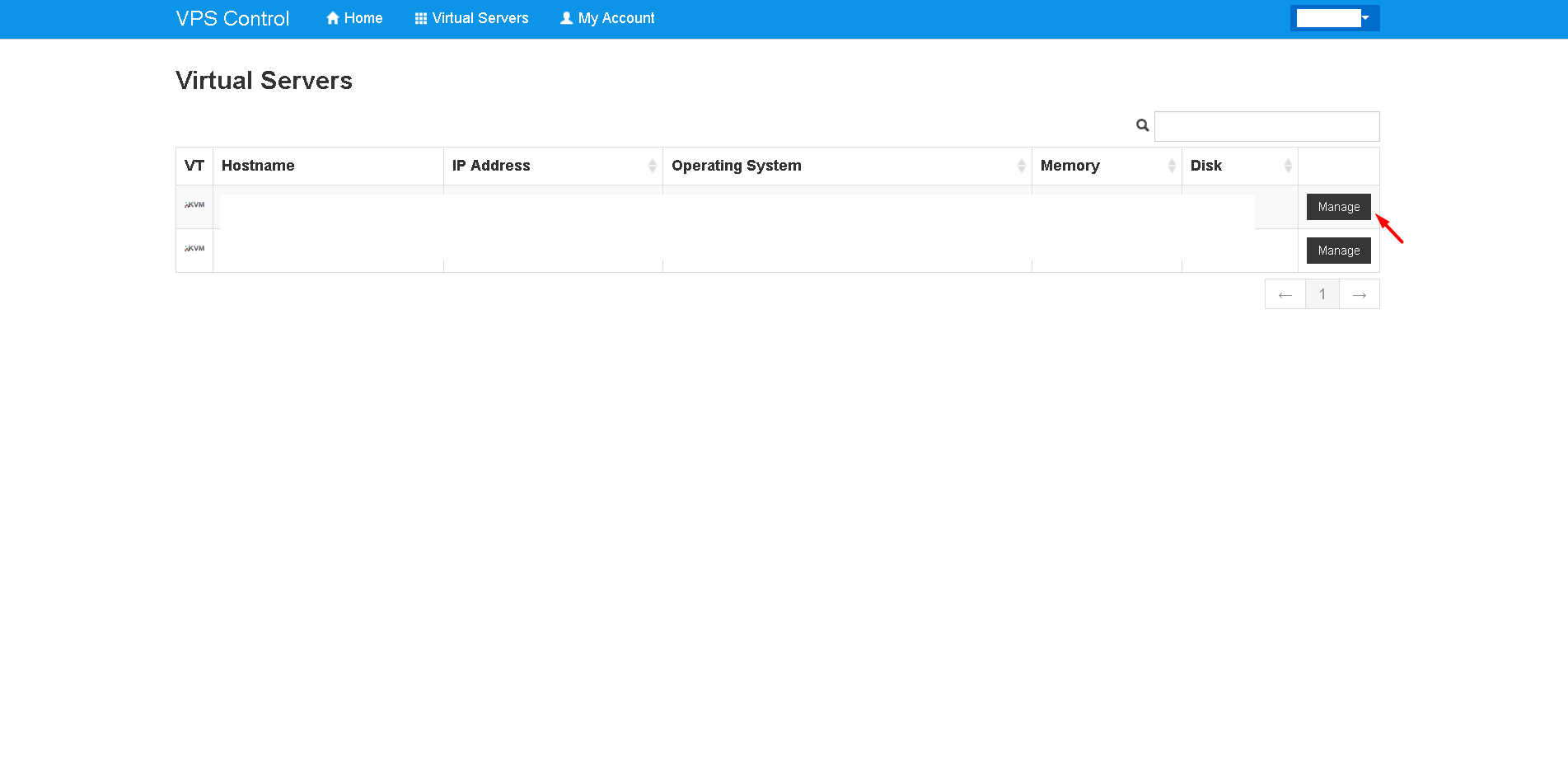 Step 3
Click the Reinstall tab.

Step 4
List of available Operating Systems available. Choose your desired operating system, click Reinstall and confirm the installation.
Windows VPS Operating System re-installation :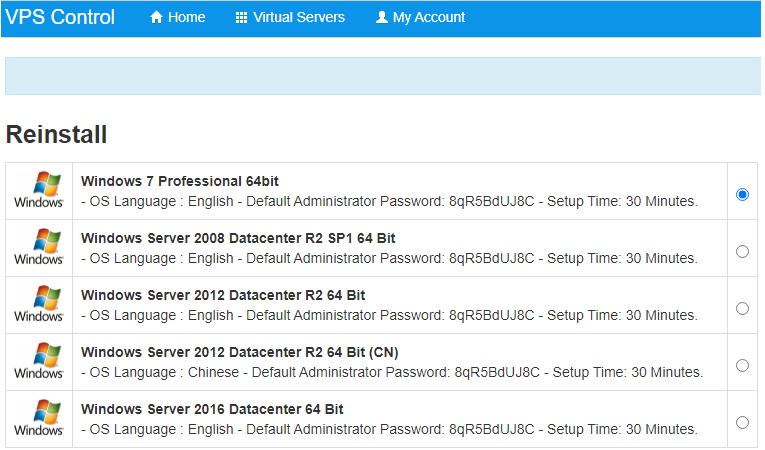 Linux VPS Operating System re-installation :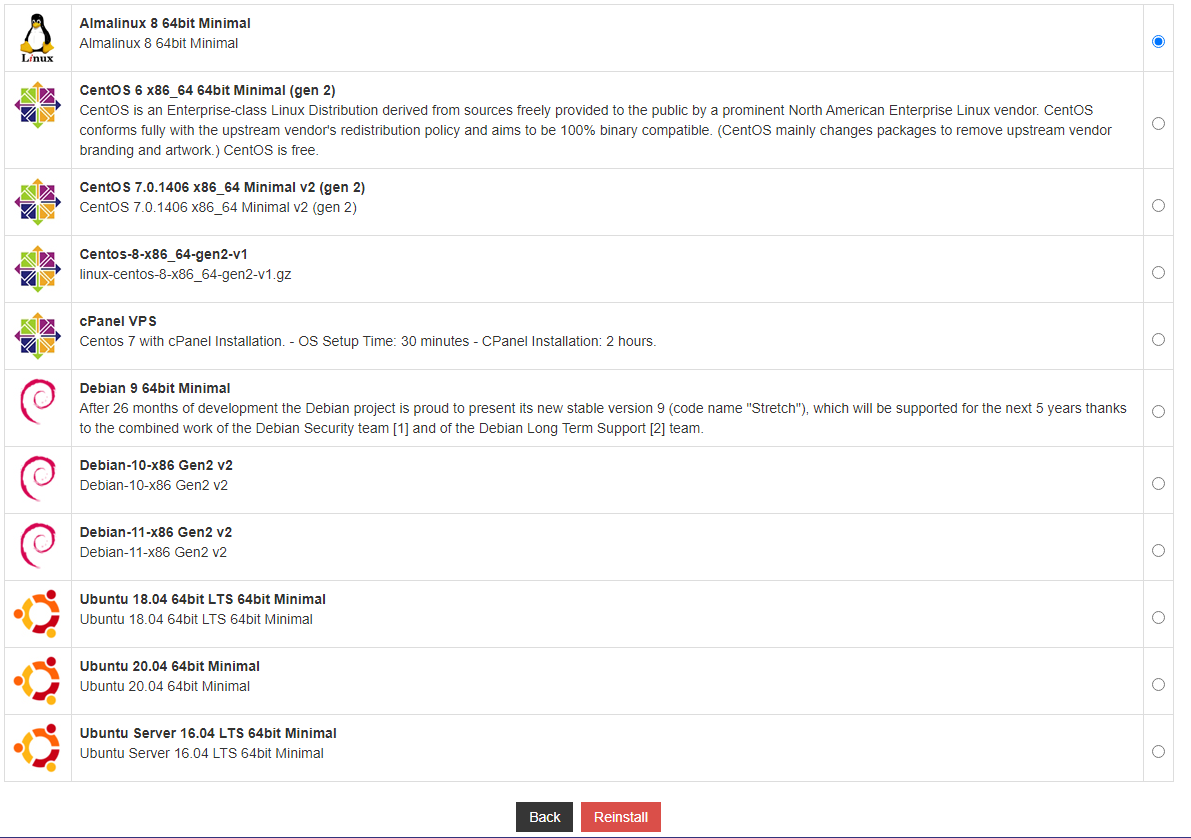 Step 5
You can connect to your VPS after 30 minutes.
    * Windows OS Reinstallation, the new default Administrator password is: 8qR5BdUJ8C     Please change immediately after the first login.  
    * Linux VPS OS root password will appear after you hit reinstall.
    * While the system processing this setup, please do not reboot or interrupt the VPS you re-install, you can access it estimated after 30-60 minutes.
    * Reinstalling the VPS will remove all the applications installed, data, and contents. 
Step 6
If you facing an issue accessing your VPS after the reinstallation, kindly submit a ticket to our Support. https://www.vpsmalaysia.com.my/system/submitticket.php . Please include your administrator/root (if any) login details of the server and attach your problem screen shoot.