Step 1
Login to your Server and open the Networking and Sharing Center, and edit the Network Interface.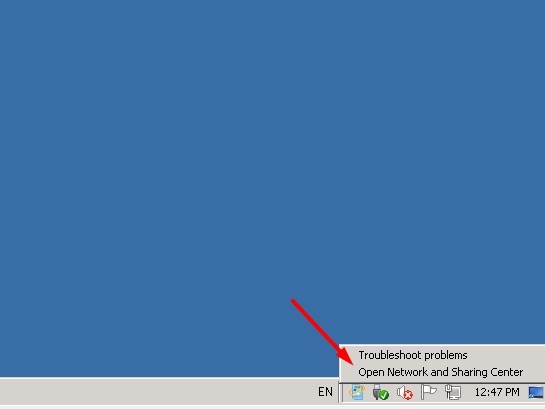 Step 2
Under network and sharing center, select Change Adaptor Setting.
Step 3
At Local Area Connection. Notice it highlights blue and adds some options in the above line. Let's click on "Change settings of this connection".
Step 4
Now double click on "Internet Protocol Version 4 (TCP/IPv4)" or select it and click "Properties".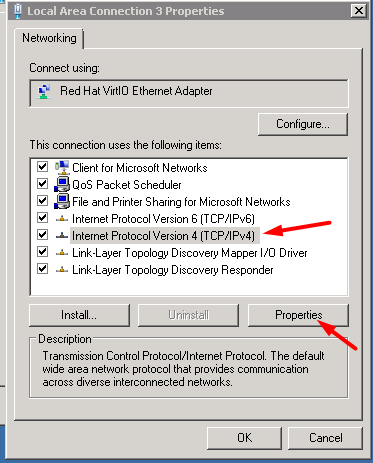 Step 6
Configure static Ip manually.  Select "Use the following IP Address" and please enter the following information:
IP Address:  Enter your IP Address Eg.  xxx.xxx.xxx.xxx  (for example your VPS Ip: 123.28.282.282)
Netmask: 255.255.255.0
Default gateway: Eg. xxx.xxx.xxx.1   [the last figure is 1]  (for example your VPS Gateway: 123.28.282.1)
Preferred DNS: 8.8.8.8
Alternative DNS: 8.8.4.4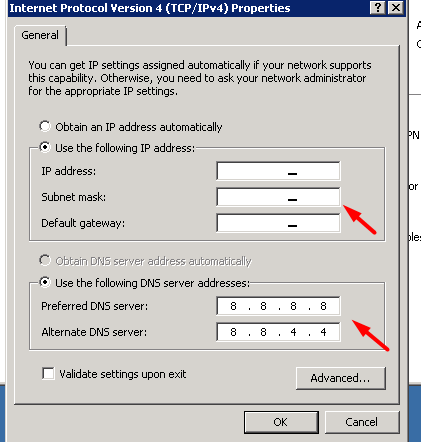 Step 8
Press OK until the end of the configuration Network Connections screen. Your established Session will be disconnected, please reconnect back your Remote Desktop.
Should you need our assistance, please contact our support team for immediate assistance. 
Have a nice day.