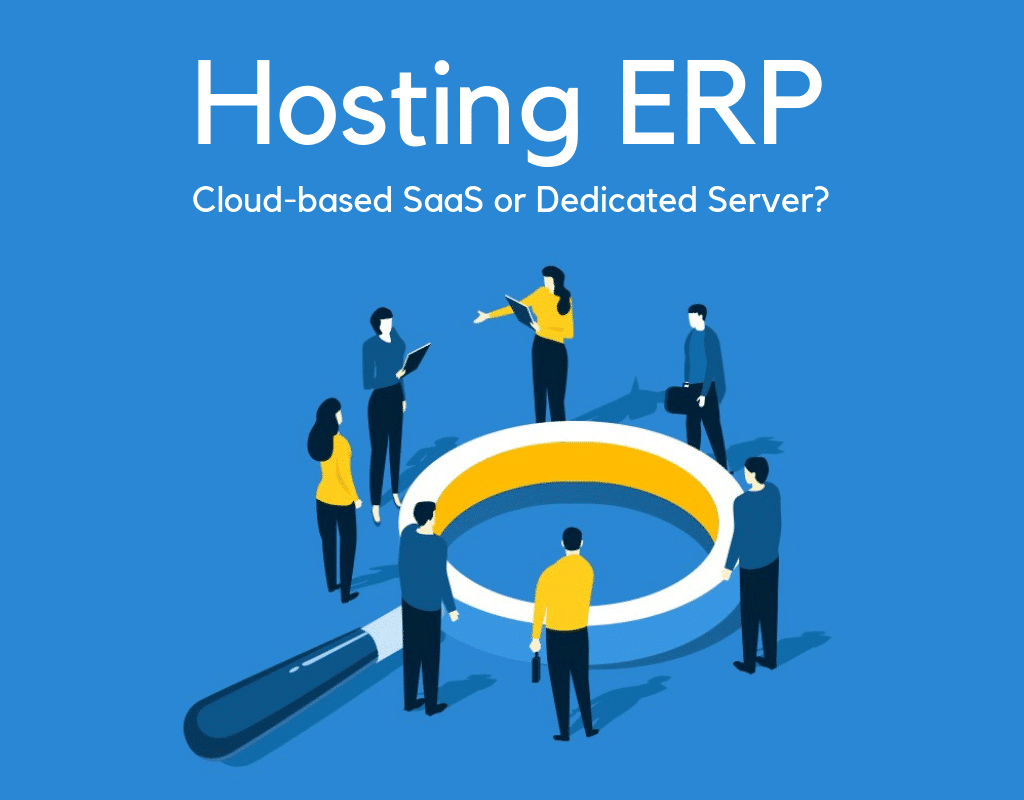 ---
What is ERP?
Enterprise resource planning (ERP) is a real-time integrated management of core business processes mediated by software.
ERP Software helps centralize workflows, improves communication among different departments and liquidates tasks among team members.
Overall, ERP Software leads to a better working system with improved efficiency and effectiveness.
Popular (Top 10) ERP Software
Oracle JD Edwards EnterpriseOne
SAP Business ByDesign
Sage Business Cloud Enterprise Management
SYSPRO ERP
Microsoft Dynamics ERP
Infor StyeLine
Enterprise IQ
NetSuite OneWorld
Epicor ERP 10
IFS Applications
Real-time collaboration and communication via ERP Software requires 24/7 Internet connection.
A server solves this problem by existing as an intermediary off-site computer connected to a redundant power source 24 x 7 x 365.
Redundancy refers to having a backup power source in the case of a power outage. This ensures minimum losses due to downtime. And it keeps the company data safe and secure.
Most ERP Software companies offer 2 types of hosting solutions:
Solution 1:
Your company purchases the ERP software and hosts on a remote dedicated server.
Solution 2
Your company subscribes to the ERP's Software as a Service (SaaS) packaged with cloud hosting.
Hosting ERP On A Dedicated Server
There are 2 methods to host a purchased ERP Software on a remote dedicated server:
Method 1: Your company purchases and locates a dedicated server in your own server room.

This is unlikely for SMEs.
Purchasing a dedicated server, setting up the network infrastructure, maintaining the server as well as maintaining a server room come with extravagant price.
Method 2 is a more viable long-term solution.
Method 2: Your company rents a dedicated server from a hosting company.
Hosting companies locate their servers in a data center. A world-class data center like CX2, is fully equipped with premium network infrastructure, power redundancy, cooling system and protection against fire hazard.
You can choose to either manage the server on your own or outsource server management to the very same hosting company. We offer both unmanaged and managed dedicated server plans.
No Time To Manage Your Server?
Leave The Hard Work To Us!

Hosting ERP On A Cloud-Based SaaS
There is another type of ERP hosting solution- cloud hosting.
Cloud hosting usually comes with a subscription-based Software as a Service (SaaS).
Simply put, when you subscribe to SaaS, you are subscribing to a company service that allows you to access and use their software (without ownership) via the Internet.
Bitrix24 is a great example of a SaaS. You access the software via Bitrix24 online portal. Then, the cloud server hosts all your tasks, documents and conversations.
Cloud-Based SaaS
The simplest way to explain cloud computing is like having many copies of one document and storing each physical document in different storage locations. This promises redundancy, or a reliable backup system that avoid data losses.
But, cloud is less flexible when it comes to server management. Cloud doesn't allow for root access, and that leaves users with no say about modding the server configuration or environment.
Besides, its performance is also rather shaky. Since all users share the same server resources, cloud cannot promise every user a stable performance.
When one user takes up too much resources, that leaves the rest of the users with lesser resources, resulting in a less promising performance.
On top of that, the safety of your company data is also a main concern when hosted in cloud.
The cyber attack on Apple's iCloud has left 26 celebrities with breached privacy- leaked nude photos.
Apple is not the only victim of cyber attacks. Microsoft, Dropbox, LinkedIn, Yahoo and Home Depot suffered from cyber attacks as well. This certainly means hackers are increasingly targeting Cloud due to its rocketing popularity.
Cloud has a fairly low entry price. But the cost of cloud can scale up relatively fast and expensive if not managed and utilized properly.
✓ Redundancy
✕ No root access
✕ Performance not guaranteed
✓ Able to handle sudden heavy workload (Scalable while online)
✕ Upgrades are expensive
✕ Data Security
Dedicated Server
When you subscribe to a dedicated server hosting, your company rents the entire physical server. This gives you plenty of resources to work around with.
A finely tuned dedicated server promises redundancy using RAID storage, peak performance, flexibility with fullroot access and theability to handle sudden heavy workload.
Hosting ERP on dedicated server promises data security for 3 main reasons.
Reason 1: You don't share your server with anyone.
Reason 2: We install Firewall so that only authorized persons can access your server.
Reason 3: To keep data phishers at bay, we install Intrusion Detection System on our dedicated servers. If someone without authorization accesses your sever, you will be notified immediately.
Over the long run, the cost of having a dedicated server offers the best savings. Its scalability, or ability to handle scaled workload as your needs expand doesn't require you to invest in frequent upgrades.
Hosting ERP on dedicated server is the right solution for a growing company.
✓ Redundancy
✓ Root access
✓ Guaranteed performance
✓ Able to handle sudden heavy workload (Little offline time needed to scale)
✓ Affordable upgrades
✓ Data Security
Struggling To Find The Dedicated Server That Best Suits Your Needs?
Let Us Offer Our Knowledge & Expertise