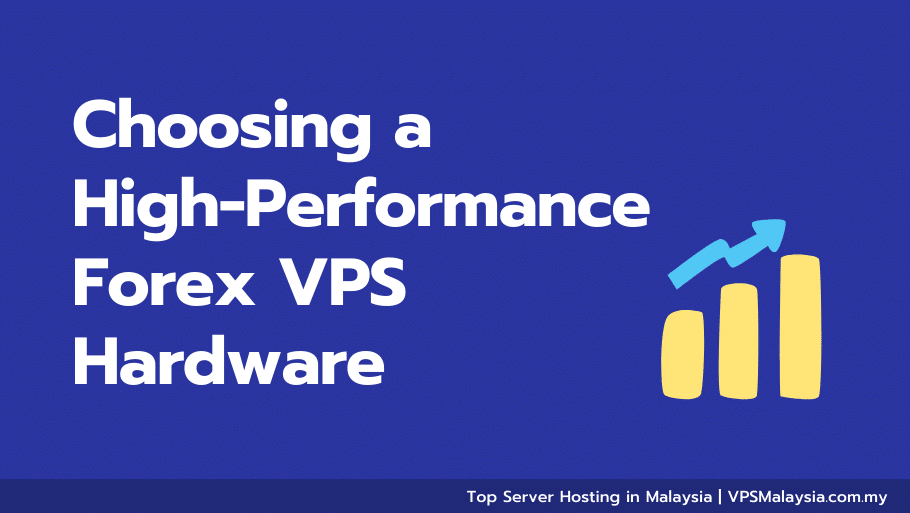 ---
Compare Forex VPS Plan for your EA now!
---
As you must already know, virtual private server is a dedicated server that is capable of running a separate operating system, so that customers can install any software on that operating system. This is necessary because, as the name implies, a dedicated server offers speed, security, guaranteed network connectivity, as well as a reduced administration cost.
However, this hosting service is not only suitable for websites; it has been found to play a significant role also in FOREX trading. To make more profit in FOREX trading, you must have maximum uptime, guaranteed internet connection, high speed and enhanced security. These are exactly what the FOREX VPS offers.
FOREX VPS allows you to upload your EAs to it; and because virtual servers are dedicated servers, they give you the maximum uptime that you ordinarily would not have. Therefore, when you are not logged on to your trading account, the EAs continue to send trading orders to your broker. As a result, your expected profits remain in intact.
In addition to a maximum uptime, a FOREX VPS also offers other interesting features that will certainly improve your trading. These are minimal latency, increased speed, and extra security and much more, depending on the VPS provider you settle for. This means that before you subscribe to any VPS service, you must first consider the FOREX server hardware.
THINGS TO CONSIDER IN A FOREX VPS HARDWARE
VPS Technology
VPS technology is the ultimate feature to consider in a FOREX VPS hardware. Usually, a virtual machine shares the system resources among the users on it. However, this could impede performance and speed. Therefore, this is not the kind of server you want for your FOREX trading.
In order to have the flawless performance and speed that you require, it is important to go for a server that uses a highly virtualized hardware and maximum system resources. Choose a server hardware that provides complete isolation from other VM and gives you a space of your own.
Speed and Bandwidth
This is another factor to consider before you settle for a FOREX VPS. You want your VPS to have as little latency as possible; because it is this criterion that determines the speed at which your trading decisions are executed. This is quite simple, the lower your VPS latency, the higher the working speed of your expert advisors.
A latency of 1 – 20 milliseconds is considered acceptable, but anything more than that is not recommended.
Memory and Back Up
A high-performance VPS hardware should also feature maximum resources and storage is one of those.
First, you have to consider how many brokers you want to run on the server before opting for a particular storage size. However, a good VPS hardware should offer at least the minimum memory for 3 brokers and reserve an opportunity for upgrade in the future.
Also, consider the backup plan of the provider. A highly optimized VPS should be able to back up data frequently, as well as restore these data rapidly when it is required.
Uptime
Maximum uptime is an important feature of a FOREX VPS. As a matter fact, it could be the main reason why a FOREX trader should utilize a dedicated server in the first place. So, if a VPS hardware does not offer a maximum uptime, there is no need to opt for it.
For ultimate trade performance, it is always best to opt for a hardware that offers at least an uptime of 99.9% SLA. That way you are sure that your Expert Advisors are constantly connected to your broker, and are automatically executing trading orders.
Security
One of the benefits of using a VPS for your FOREX trading is because of the added security that it has. Therefore, a good VPS hardware should be able to provide enhanced security to the trader.
Apart from protecting your trading information from hackers, a FOREX VPS should also be able to secure your data. After a backup, how secure is your data until when you need it?
Also, how secure is your data in the case of a system error or other inconveniences? A highly optimized hardware should use a RAID 10 technology because it offers a hardware level protection for your data.
Support
There is no technology that is glitch-proof no matter how optimized it is. But, what can salvage the situation is a good customer support. Therefore, it is necessary to put into consideration the customer support of a VPS provider.
An efficient support should be able to answer all your questions, help with support at no additional cost and be available 24/7 to monitor the system.
VPS MALAYSIA HARDWARE
VPS Malaysia is a leading FOREX VPS provider with data center located in Malaysia. We have a reputation of providing a high-performance cloud VPS hosting that is failsafe, affordable, fast and reliable. As a result, we have been able to attract several loyal customers who were satisfied enough to refer more customers to us.
VPS Malaysia uses only high-performance hardware such that our virtual servers are well-equipped with maximum system resources that encourage efficient FOREX trading and security. Our server hardware comes with powerful Central Processing Units and a large memory size. In addition, we offer Solid State Drives with fast data access; and of course an opportunity for upgrade when you require it.
FEATURES
RAID 10 Technology

Enhanced Security

Solid State Drive

Unlimited Users login

99.9% uptime SLA

Multiple device access

24/7 support and monitoring

10 Mbps bandwidth

Low latency
High performance processor
VPS Malaysia's hardware uses the Intel Xeon processor E5-2680. Our 8-core CPU has a processor base frequency of 2.7GHz, a Max turbo frequency of 3.5GHz, and a memory bandwidth of 51.2GB/s. Unlike the E5-2640 which has been popularized by other VPS providers, the E5-2680 clearly offers a higher performance and can do a better job of keeping your EAs running 24/7.
Strategic and Secured Data Centre
We have a world class data center located in Malaysia. As soon as you subscribe to host your trading robots on our virtual server, we quickly create a space for your data in our datacentre. Our datacentre features uninterrupted power supply, large storage volume, and optimum security.
We utilize RAID 10 technology which ensures that your data are secure and are written on multiple disks in case of unforeseen disk error. This is how it works: when you make data inputs, the RAID 10 technology allows the input to be mirrored on several disks. This means that unforeseen system errors cannot lead to loss of data as a result of this duplication. We also have an excellent backup system that is secured and reliable.
Furthermore, our hardware uses the Solid State Drives (SSD). Unlike the HDD, they offer a fast data access and a long-lasting storage integrity. This is certainly a feature you have to give top priority when it comes to forex VPS.
Redundant power supply
In addition, we provide 24/7 connectivity that ensures that your account runs round the clock. This is made possible by the redundant power supply our server is connected to. The unit is a combination of several power units that ensure that our 24/7 connectivity is failsafe. This means that if one unit fails to power the system at anytime, another will immediately rake over without any loss of data.
High performance virtual machine
We offer you complete hardware resources, and an entire server so that you do not have to share with other users. As a result, you will never experience any moment of freezing or slow performance. Our advanced hardware also features a tier 1 bandwidth and a high speed for maximum trade execution
RAM Capacity
VPS Malaysia offers various FOREX VPS plans that range from the standard plan with 1GB memory and 6 MT4 instances, to the professional plan that features a 4GB memory and 24 MT4 instances.
Not withstanding, you can easily upgrade from one plan to the other whenever you need more RAM size andMetaTrader. You may also customize your VPS plan to your needs.
24/7 Customer Support
One of the features VPS Malaysia has as a leading FOREX VPS provider is our 24/7 customer support. We always available to answer every question you may have and to help you with your setups. This means that you don't even need to have any technological know-how to use our software. Just sit back, and let us do all the work.
And there is no need to worry about our systems failing. We are always around to monitor our server and to quickly fix any lapses that surface. We do this at no additional cost.
---