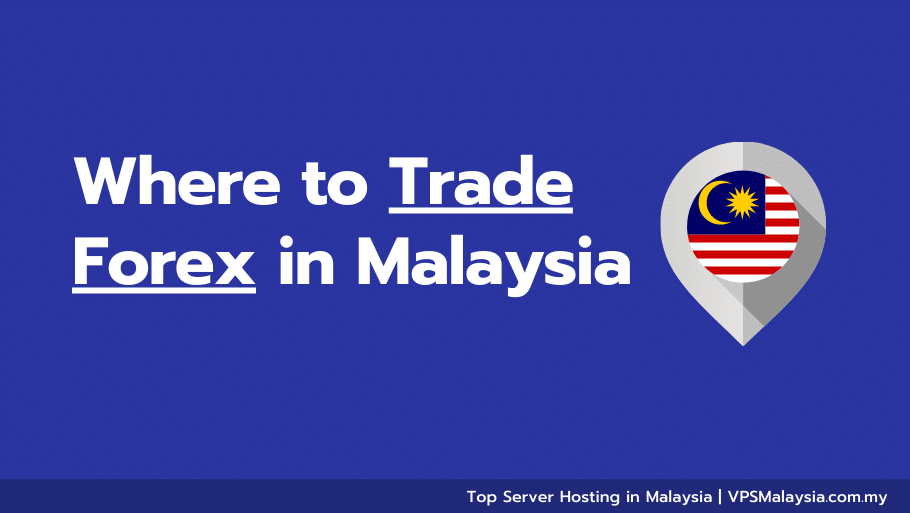 ---
Forex Trading in Malaysia
Online forex trading in Malaysia is one of the most profitable ways to make money on the internet. The forex market possesses features that make it more appealing than most other markets. First, the market is always open at all times of the day during the working week (that is, 24/5). This implies that traders can make money at any time of the day and adapt trading to fit their lifestyles. What's more, if you use forex VPS, the earning potential can be endless. There are best times to trade forex in Malaysia, even though there are always profit-making opportunities.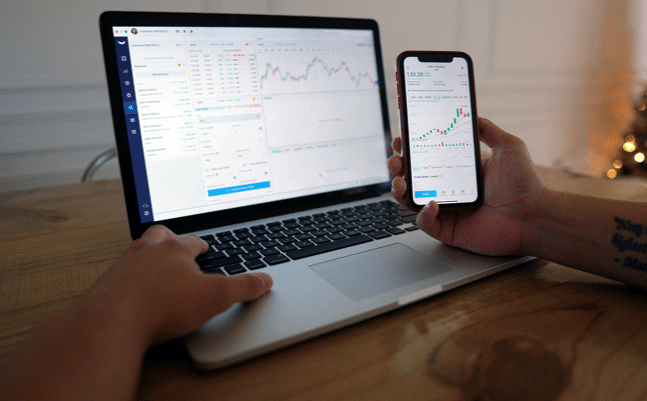 Where to Trade Forex in Malaysia
Then, the forex market is the largest financial market globally, boasting a daily turnover of over $6 trillion. This large size has numerous implications for investors. For instance, it indicates that the ability to make money in the market is endless. But, then, it also means that the market is highly liquid, and investors can always get profit-making opportunities.
Furthermore, unlike most other markets, investors can make money from rising and falling prices. In essence, they can freely go long or short. Finally, they have access to leverage which greatly increases the value of the profits that they record.
How to Trade Forex in Malaysia
How to do forex trading in Malaysia is easy. All you need to do is analyze the markets using fundamental or technical analysis and then place your trades in line with the analysis. However, before you do so, you need a platform to trade. Just as you have in other markets, before you can trade forex in Malaysia, you need the services of a broker. The broker serves as the intermediary between you and the market, providing a platform for you to buy and sell currencies.
This works the same way in physical currency trading. For example, if you live in Malaysia and want to travel to Mainland China, you need to exchange your Ringgit for the Yuan. To do this, you need a broker who deals with buying and selling both currencies. Similarly, you also need a broker to engage in the digital trading of currencies.
Where to Trade Forex in Malaysia
"Where" to trade forex in Malaysia simply refers to the brokers on whose platforms you get to make trades. There are several forex brokers in Malaysia and globally. But unfortunately, not all of them are credible or worth trading with. To avoid unpalatable experiences, you should only trade with trusted and licensed brokers in Malaysia. But how do you know if a broker is trusted and licensed?
There are several pointers to look out for to determine whether or not a broker is worth trading with. We discuss each of those pointers below:
(1) Regulation
To decide which of the trusted and licensed brokers in Malaysia you want to go for, you need to consider a combination of factors. However, if there is a singular most important factor to watch out for, that factor is regulation. Being 'regulated' here means that the broker must be registered with the right government agencies and regulatory authorities and have a license issued by these bodies.
Note that the said broker does not need to be registered with Malaysian government bodies. All that is needed is that they have licenses from reputable regulatory authorities known for regulating financial services companies. Some of the most trustworthy forex regulators include Australian Securities and Investments Commission (ASIC), Commodities and Futures Trading Commission (CFTC) in the US, Financial Conduct Authority (FCA) in the UK, and the Cyprus Securities and Exchange Commission (CySEC).
Others include the Swiss Financial Market Supervisory Authority (FINMA), International Financial Services Commission (IFSC), and the Malta Financial Services Authority (MFSA). Finally, there is the Securities Commission (SCM) in Malaysia, but note that the fact that a broker is not registered with the SC shouldn't discourage you. Nonetheless, always pay attention to the SCM's Investor Alert List page, as they regularly announce the blacklisting of brokers and other service providers.
There are several reasons why you need to only trade with regulated and licensed brokers. First, regulators always have rules to which they subject these licensed brokers, and failure to comply will lead to fines and sanctions. One of such regulations entails separating their internal funds from investors' capital.
Then, if the broker commits any breach of your trust, you can easily make complaints to the regulator and expect a speedy resolution. Finally, you should note that the most common feature of scam brokers is that they are almost always unregulated.
How do you know if a broker is regulated?
Whenever a broker claims they are regulated, don't take their word for it. Instead, check out their regulatory status. Upon registration, every broker is issued a unique identity (ID) Number, which they are expected to display on their websites. You will often find this at the bottom of their page.
Most regulatory authorities have online databases of the companies they licensed. Go to this database and enter the ID number that you found on the broker's website. If you don't have the number, you can also check by name.
In most cases, you will find general information about the broker, its operators, history, and regulatory issues or customer complaints.
(2) Quality of Product Offerings
The right forex brokers often provide you with the best sets of product offerings. One aspect of products refers to the assets you get to trade on the broker's platform. Top-notch brokers typically give their traders access to a wide range of markets and assets apart from currencies. With the best brokers, you should be able to trade stocks, commodities, indices, and even cryptocurrencies and ETFs. The benefit is that you can take advantage of profitable trading opportunities in any market.
Another aspect of product offerings is the innovative features that will boost your trading experience and improve your profitability. Being a broker has gone beyond merely building platforms for traders to make "BUY" and "SELL" trades. The best platforms are invested in the success of their clients. So, as such, they introduce innovative features and offers that help achieves this. For instance, copy trading (also called social trading) enables amateur traders to copy the trades of more experienced investors.
One other product offering should be support for automated trading. Similarly, the product should be able to work with sophisticated systems such as forex VPS.
In addition, we have educational resources to build up traders' knowledge in the markets.
(3) The Trading Platform
This is the broker's primary service, and thus, they should do an excellent job in this regard. For one, the trading software needs to be fast and not prone to slippages, lags, and downtimes. Then, the interface has to be neat, easily navigable, and user-friendly.
Furthermore, the platform has to be feature-rich, with first-class tools for technical and fundamental analyses. The charts should come with the most useful indicators and analysis products. Traders should be able to access up-to-date market reports on the platform. Traders should not have to surf the web to know the goings-on across markets.
(4) Trading Conditions
The best brokers prioritize serving their customers and set trading conditions that favor these traders. The trading conditions being discussed here are divided into two:
● Margin and Leverage
One of the most attractive features of forex trading is the ability to control large positions in the market by only committing a small percentage of the amount needed. This is made possible by margin and leverage. Therefore, your broker of choice should provide you with attractive margin and leverage terms.
● Fees and Spreads
First-rate brokers are focused on satisfying their clients and not fleecing them. Thus, such things as fees, charges, commissions, and spreads are always on the lower side.
Then, good brokers also make it possible for traders to sign up with them with low minimum required deposits.
(5) Accolades and Recognition
Although whether or not a broker has accolades or awards should not be a deal-breaker for you, it remains a factor worth considering. There are several organizations in the forex trading industry globally that monitor the performance of brokers using various indicators. Based on these indicators, they then confer awards on those brokers that perform better than others.
Some of the top annual awards events in the forex space include the Global Forex Awards organized by Holliston Media and the Forex Awards by World Finance.
If a broker has consistently clinched these awards in whatever category, they are likely worth trading with. This is because the process of selecting the awardees is often thorough, with several thousand people contributing to the votes globally.
Conclusion
Selecting where to trade forex in Malaysia should be a decision that you carefully make. Before arriving at a final choice, you must pay attention to multiple factors. Some factors such as regulation and product offerings are indispensable, and the brokers you choose must have them. Some others, like the accolades and recognition, are however optional.