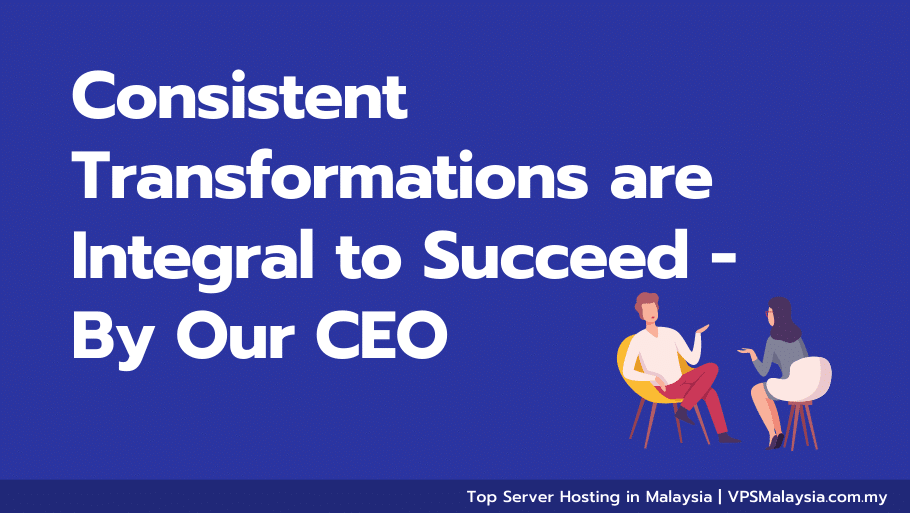 ---
Consistent Transformations Are Integral to Succeed: Kon Jew Chung
VPS Malaysia offers accessible and affordable virtual private server (VPS) services to Malaysians and clients globally. Their commitment to customer satisfaction with integrity and honesty distinguishes them from their competitors. This article by GoodFirms aims to highlight the successful journey traveled by the CEO of VPS Malaysia – Kon Jew Chung.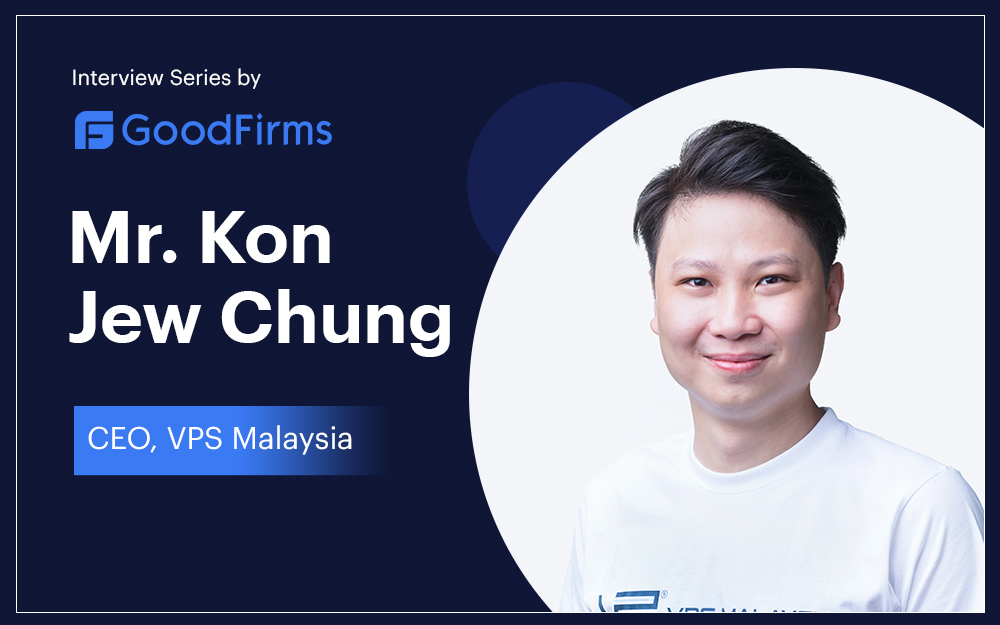 VPS Malaysia is one of Asia's most reliable Virtual Private Server (VPS) hosting and Cloud SSD VPS services provider. They offer dedicated servers, virtual servers, web hosting, reseller hosting, Forex VPS, Windows VPS, Linux KVM VPS, Linux OpenVZ VPS, cPanel VPS, Minecraft VPS, and domain management services on a global scale. The company's professional web hosting services help their client's businesses with better SEO performance by controlling the website structure, codes, and templates.
Flexibility and cost-effectiveness are the two main aspects to consider when choosing a hosting provider. If these parameters are compatible with the performance of web hosting or any other hosting services is a profitable business.
VPS Malaysia's inspired work in VPS hosting helped them achieve a prominent position as the best VPS hosting provider in Malaysia by GoodFirms.
The GoodFirms team interviewed Kon Jew Chung, CEO of VPS Malaysia, to learn more about the company and its values.
What's the story behind starting VPS Malaysia and your role in this company?
My personal experience inspired the idea of building a hosting company in 2012 when I was required to use local bandwidth and network for my projects and encountered that VPS services were expensive and not affordable.
The same year, I purchased the domain name 'VPSMalaysia.com.my,' registered with server hardware, and rented colocation space. Initially, the business purpose was to fulfill my own needs, like selling resources and providing an opportunity for Malaysian people to use them. We provide less expensive and excellent quality VPS hosting services for their digital businesses.
As VPS Malaysia's CEO, I supervise and manage all the company's operations. It includes creating strategies for business growth through making important marketing decisions and guiding the team toward the company's mission and vision to achieve its ultimate goals and objectives.
Moreover, I encourage and motivate my team members to maintain the highest quality standards when dealing with customers and be consistent in it!
How is your business model efficient in providing client satisfaction?
VPS Malaysia has an in-house team to manage and deliver services. Our organization believes an in-house team business model provides more quality service than any other business model can! The group helps with better management and efficient operations within the organization.
We have skilled professionals from diverse backgrounds, including technical support, sales, marketing, and IT infrastructure management. The team allows clients to benefit from a wide range of services with excellent support, making us unique in the worldwide VPS hosting business.
Our team is determined to achieve the company's goals and objectives with the mindset that customers are the priority and satisfying them. It's the only way to achieve long-lasting business success. The company is committed to consistently providing client satisfaction through affordable pricing, years of experience in various industries, expertise in working with sizes and shapes of businesses, and complete transparency in the business.
Thus, VPS Malaysia's hosting solutions are unmatched, and building a solid client base and earning their loyalty which distinguishes us from our competitors in the hosting industry.
VPS Malaysia's Client Reviews



VPS Malaysia's Most In-demand Linux KVM (Kernel-based Virtual Machine) VPS Hosting Solutions
When asked about VPS Malaysia's one of their result-oriented services, Kon Jew mentioned Linux KVM VPS hosting solutions that include blazing fast RAID 10 SSD, flexible root configuration, optimized networking & routing, and 99.9% SLA guaranteed uptime. These solutions provide stable hosting architecture.
KVM is an excellent hypervisor-powered visualization technology that translates requests between physical and virtual resources by installing software on physical Linux machines to make virtualization possible.
As we believe in professionalism and transparency in the business, VPS Malaysia offers a 30-day money-back guarantee without any hidden conditions, and clients can get a refund within 30 days if they are not satisfied with our services.
What are the budget requirements and the payment structure?
We at VPS Malaysia understand the client's requirements by providing flexibility in the budget. Our basic budget starts from RM 29, with no deposit for standard hosting plans. Every customer has different business needs for purchasing our hosting services. Therefore, any add-ons or customizations that our clients demand, those prices are not included in that basic budget plan.
Our experts focus on flexibility and scalability that helps clients choose the most appropriate hosting plans according to their business requirements. Our primary goal is to provide cost-effective and professional hosting services that add value to their digital businesses.
VPS Malaysia's experienced professionals help create cloud storage and virtual private servers faster and more efficiently in terms of security and stability.
Please share your futuristic vision for VPS Malaysia!
We are expanding our geographical boundaries with the same commitment to providing top-notch and reasonable pricing benefits to our clients globally. The secret of our success is reliable and cost-effective hosting solutions offering exceptional customer support.
My vision is to continue providing supreme customer satisfaction, regardless of where our clients are. Also, our dedicated team is working on building additional infrastructure and data centers worldwide. Expanding our server locations helps enhance our hosting services by fulfilling our international client's various business needs.
In addition to our global expansion, we will remain committed to our core values of customer satisfaction, innovation, and transparency. By maintaining these values at the heart of our operations, we will ensure that our clients continue to receive the highest level of service and support, regardless of where they are located.

The detailed interview is available on GoodFirms.
About GoodFirms
Washington, D.C.-based GoodFirms is an innovative B2B Research and Reviews Company that extensively combes the market to find business services agencies amongst many other technology firms that offer the best services to their customers. GoodFirms' extensive research process ranks the companies, boosts their online reputation, and helps service seekers pick the right technology partner that meets their business needs.
About the Author
As a Content Writer at GoodFirms, Anna Stark bridges the gap between service seekers and providers. Anna's dominant role is to figure out company achievements and critical attributes and put them into words. She strongly believes in the charm of words and leverages new approaches that work, including new concepts that enhance the firm's identity.