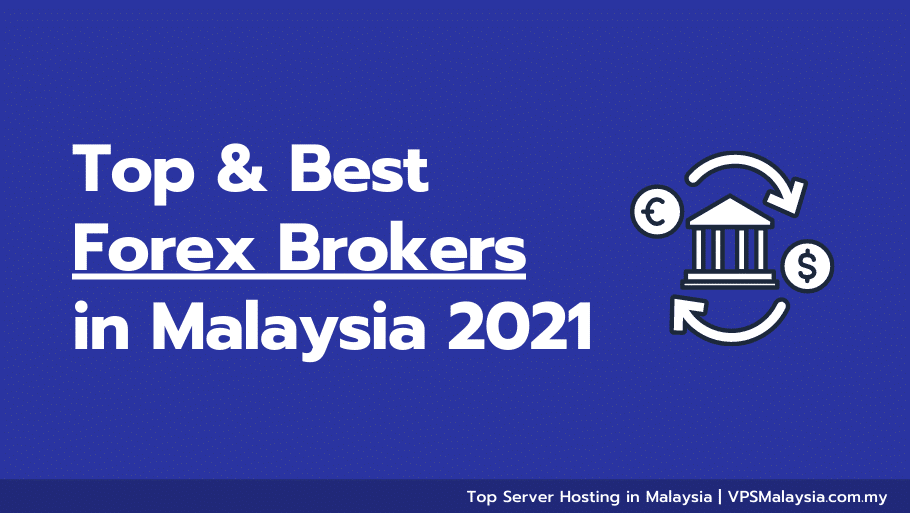 ---
Introduction
By far, one of the most important things you need to have before trading is a trading account. Such trading accounts will be issued by a broker. There are several brokers out there, but not all are worth trading with. You should only go with the top and best forex brokers in Malaysia. This is because they offer superior services that fit almost all traders' needs no matter your style of trading.
Forex Trading in Malaysia
If you are a manual trader or you do algorithmic trading, which requires the use of forex VPS, those brokers provide seamless trading experience. More importantly, all the top forex brokers work at any time, especially during the best times to trade forex in Malaysia. Here, we discuss some of the very best forex brokers in Malaysia and outline some of the factors that set them apart.
How to Select the Best Forex Brokers in Malaysia
The top forex brokers in Malaysia are not just picked at random. There are some factors that set them apart from the rest, and put them in the list of the best brokers in Malaysia.
i) Leverage
Trading forex is quite expensive. You need a lot of money to be able to take positions in the market. This is the reason why for several years, forex trading could only be done exclusively by the big financial institutions and corporate investors. Only a few retail investors could play in the market, and those were the ultra-high net-worth individuals.
However, the emergence of online retail trading changed all of that. Traders now control larger positions in the market, by putting down only a fraction of the money needed. For instance, if a trader wants to control a trading position worth $100,000, the trader may only need to put a fraction of that down. That may be as low as say, $5,000, which is just 5% of the actual required amount. All of these are due to the concept known as leverage.
Leverage allows you to borrow an amount much more than you are putting down to trade, while only needing a tiny fraction of the required amount for the trade. With this, virtually everyone can trade.
Quality leverage is one of the attributes of every best broker. Your broker should be able to give you enough space to control much more amounts in the market. Typically such leverage should be much more than 1:100.
ii) Commission and Spread
The services that forex brokers provide are not free. For providing you with the ability to trade on their platforms, you are charged certain fees. These come either in Commissions or Spreads. Commissions are charged for your trades, while spreads are the difference between the bid and ask price of the asset you are trading. For these fees, some brokers charge huge amounts.
However, the best brokers, especially the ones featured here, prioritise seamless trading over outrageous fees. These brokers boast the lowest spreads across trading instruments. With their low spreads, you get to make more money as spreads stop being a barrier.
iii) Accessibility and Technology
Today, all of your trading is done online. As a result, the top-quality brokers in Malaysia make all efforts to ensure that they make this trading very much accessible to their traders. One way through which they do this is by ensuring that their traders can trade on multiple devices. So many brokers allow only trading on one or a few devices. This is far from ideal in a time where traders use multiple devices and want to be able to move from one device to another quite easily.
This way, their trading activities on one device automatically reflect on the other one. Then, another attribute of top brokers is that they use superior technology to build the software that their traders use to trade. The superior software ensures fast trade implementation and
reduce the chances of any technical issues coming up during trading. One such technical issue is slippage, which may cause significant losses for traders.
More importantly, the best forex brokers in Malaysia allow the robotic trading. The world of trading has gone beyond manual trading where you have to analyse charts yourself. Now, with the best brokers, you can deploy automatic trading using the best robot hosting.
iv) Convenience and Ease of Use
Malaysian traders, indeed traders everywhere, need a broker that will make it possible for them to trade easily and seamlessly. Thus, they want all the processes involved in this to be as seamless as possible. These processes include the process of registration and opening of accounts, the verification process, and the process of actually making trades.
The best brokers make all of these quite seamless and easy for their traders. The account opening processes with most of these brokers are not complicated, and almost anyone can do it. They also simplify the process through which traders make trades on their platforms.
v) Regulation
One of the most important attributes that every broker must have is that they must be registered with and regulated by credible and trusted regulatory bodies. Several companies offer forex brokerage services to traders in Malaysia. However, not all of them are worth trading with. Many of them are, in fact, scam brokers that will hurt your trading in many negative ways.
However, the best way to protect yourself from that is to trade only with those that are regulated. All top brokers listed here are regulated by respected authorities all over the world, including the Financial Conduct Authority (FCA) of the UK, the Cyprus Securities and Exchange Commission (CySEC), the International Financial Commission (FinaCom), the European Securities and Markets Authority (ESMA), and the Financial Services Commission (FSC), amongst others.
You must note that they don't have to be registered with regulatory bodies in Malaysia such as the Securities Commission (SC). So long they are properly registered with credible brokers all over the world, and especially the ones listed above, that is enough.
vi) Ways of Depositing and Withdrawing
As you already know, the goal of a top broker is to make all the processes involved in trading quite easy for you. One of those processes is the depositing of funds into your trading account. A top broker will make the process simple and hassle-free for its traders. It will also make it possible for them to use multiple payment methods so that no matter where they may be located, there will be a payment channel that works there.
After trading and making some profits, the next thing you want to do is withdraw those profits. A top broker will make this process easy for you too. Also, a top broker will create multiple channels for you to be able to withdraw so that you can have options to choose from.
vii) Product Range
Forex trading has evolved over time and new ways of doing things are emerging. Some of the emerging ways of doing things are social trading and copy-trading. The best brokers will provide you with all these latest services.
The Top and Best Forex Brokers in Malaysia 2021
Here, we discuss the 7 brokers that provide the best forex trading experience for traders in 2021. The best forex brokers in Malaysia don't need to be based in Malaysia, however. In fact, most of them are foreign brokers of international repute.
Almost all these traders also provide trading in CFDs and some other types of derivatives. Their CFDs brokerage services are just as good as their forex brokerage services.
i) IG Market
IG Markets is a British global derivatives brand that offers trading in several instruments ranging from forex to CFDs and even options and futures. Based in London, IG Markets is known for superior technology, boasting one of the lowest rates of slippage amongst forex brokers globally. To, however, have access to these services, you need at least £250 minimum deposit. Other services include Islamic account, cTrader, MT4, MT5 and WebTrader integrations and much more.
It is regulated by the FCA.
ii) FOREX.com
Forex.com is a top-quality forex broker with presence across the globe. It provides trading in different derivatives, ranging from CFDs to stocks and Commodities. Forex.com also features significantly low spreads. To trade with Forex.com, you need a minimum deposit of $100. The main regulator of Forex.com is the FCA UK.
iii) OctaFX
If we are talking about multiple latest features, then OctaFX is the undoubted leader. With OctaFX, you have access to top-level social trading. But that is not all. OctaFX has also introduced the automatic CopyTrade system where your account automatically copies trades by your chosen experienced trader. It follows your preset account and risk management instructions.
Furthermore, OctaFX is a multi-platform broker with access to all of the above services available via the MT4, MT5 and cTrader. OctaFX has a maximum leverage of 500:1. It is regulated by CySEC.
iv) XM
XM has the lowest deposit requirements of all brokers. With just $5 required minimum deposit, virtually everyone can trade with XM. With XM, you have access to leverage as high as 888:1, one of the highest on this list. You can trade on both its MT4 and MT5 platforms. Furthermore, there is an Islamic account available. CySEC (Cyprus), ASIC and IFSC are just some of its regulators.
V) Pepperstone
Pepperstone is noted to be the best ECN trading broker. It offers one of the lowest spreads, as low as 0.09 pips average on EUR/USD. Amongst others, you can get leverage of up to 500:1 as well as access to Islamic forex trading. One notable thing about Pepperstone is that it is a multi-platform broker, giving traders access to trading services via multiple channels. You can trade via the MT4, MT5, the cTrader and also its WebTrader platforms.
It is regulated by the ASIC (Australia), FCA (UK), and the DFSA.
vi) EToro
One of the fastest growing trends in the world of trading is social trading. This is a case whereby a platform for newbie or inexperienced traders is used to copy the trades of experienced ones. This has helped many traders to get their foot in the market and make profits. EToro is known for introducing this feature. As a result, it is the leading forex broker for social trading. Apart from forex, EToro has strong services in crypto and binary options.
With access to trading across 52 pairs, the maximum leverage you can get with EToro is 400:1. There is access to Islamic account, while the broker is regulated by the FCA, CySEC and ASIC. You should, however, note that you can only trade with EToro directly on its proprietary trading platform. You can't use MT4 or MT5. Also, the minimum deposit you need is $200.
vii) FXTM
FXTM is an international broker that offers trading across 59 pairs including stocks and CFDs on commodities, indices and of course, forex. The broker provides traders with comparatively low spreads (1.90 pips average on EUR/USD). A key and notable feature of FXTM is that it offers an Islamic account. Also, it has one of the lowest required minimum deposit amounts amongst brokers all over the world. The $10 minimum deposit gives access to many traders, no matter their economic standing. It is regulated by the CySEC, the FSC and the FCA UK.
The leverage provided by FXTM will depend on your trading experience as well as the country in which you are based. Thus, there is no fixed leverage with FXTM.
Conclusion
The quality of your broker can determine if you will be profitable in forex trading or not. This is because your broker controls so many factors when it comes to trading. Thus the reason why you should go for the best forex brokers in Malaysia. The best forex brokers in Malaysia make trading easy, simple and even seamless. We have listed these top and best 7 forex brokers in Malaysia, and so you have enough to choose from.