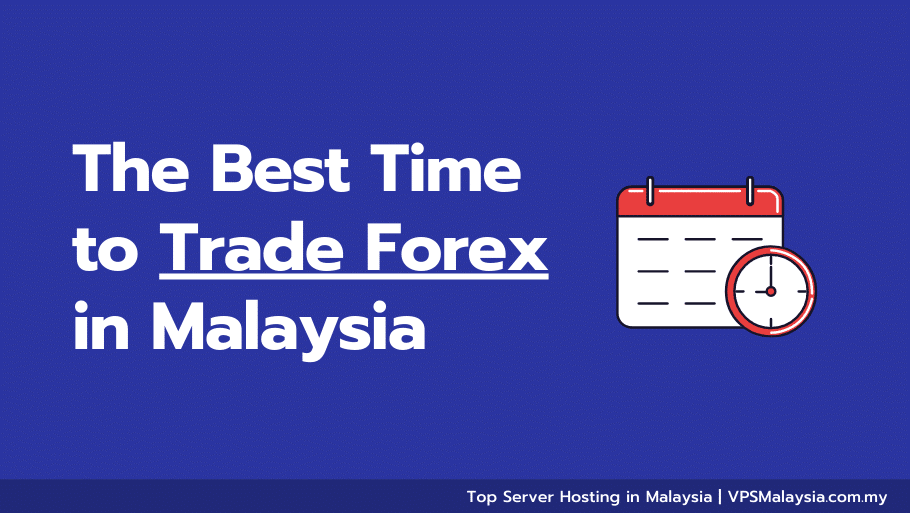 ---
Introduction
What is the best time to trade forex in Malaysia? Trading the forex market as a retail trader can be very rewarding. The profit potential is quite huge, and the currency market presents many opportunities that are not readily available in other markets. Technology has also been a great tool in retail forex trading for many years. And even more so, now, its adoption is changing the face of many things in trading.
New or inexperienced traders can now copy professionals' trades and grow their accounts without having any knowledge of trading. Using a Forex VPS, traders can employ software to search the markets and trade for them. These are called Forex Robots or Expert Advisors (EAs).
One of the most asked questions, especially for traders in Malaysia, is "what is the best time to trade forex in Malaysia?"You always hear that the market is available 24/5. While that is true, it does not mean that you can trade or that you should trade at just any time. The times of the day in which you trade the markets can help determine whether you make a profit or not.
Thus, in this piece, we will discuss the best time to trade forex in Malaysia. This will help you better improve your trading.
Forex Market and Availability
A common theme of the forex market is that it is available 24/5. That is, traders can trade through the 24 hours of each of the five working days of a week (i.e., Monday to Friday). Unlike many other financial markets like the stock market, trading is not limited to certain few hours of the day. This availability of the market makes it easy for traders to trade at any time of the day. Many traders can go about their everyday lives and still trade without disrupting their routine.
However, despite the market being open all times during the week, it does not perform optimally at all times. There are indicators available on the MetaTrader 4 that will help you confirm this. This is because sometimes, the market movements will be slow, and some other times it will be active. Other times, it is super-active. If you trade during the quiet times, you might not make any good gains or you can even lose your capital. However, the active moments are typically the best for you to trade because they deliver more volatility and, therefore, more pips.
Extremely active periods may as well be dangerous as the massive volatility can lead to huge losses. Understanding when the market will likely be slow, probably be active and likely be super-active can help you spot the best time to trade forex in Malaysia.
The Best Time to Trade Forex in Malaysia and the Pairs to Trade
Answering this question will involve us delving into different topics, areas, and concepts. But we will take them one after the other. First, there is the issue of Forex time zones. Mastering how to handle the time zones will enable you to trade at the very right time. This image below presents an overview of the time zones.
Investopedia.
There are no overly strict rules as to which Forex time zones and, by extension, trading sessions there are. Because we do not want you to encounter any difficulties in your forex journey, we've taken the pains to break Forex time zones down to the following 5 trading sessions:
i ) Sydney
ii) Tokyo
iii) Frankfurt
iv) London
v) New York.
However, you must note that the times attached to each session vary with the season of the year. For instance, during the Fall/Winter, there are particular hours attached, while during the Spring/Summer, the hours tend to adjust. They are outlined below:
i) Sydney Session
This is also known as the Australian session. During this session, financial and business activities kick up in Australia and New Zealand (also a big financial center). During Summer or Spring, the Australian Session starts at 10 PM GMT (6 AM Malaysian Time) and closes at 7 AM GMT (3 PM Malaysian Time), while during Fall/Winter, it spans from 9 PM GMT (5 AM Malaysian Time) to 6 AM GMT (2 PM Malaysian Time).
The AUD and NZD are most active during this session. Hence, popular pairs you can trade during this session include the AUD/USD, NZD/USD, USD/JPY, and minors like the AUD/NZD and AUD/JPY.
ii) Tokyo Session
The Tokyo session is the primary Asian trading session. However, Hong Kong and Singapore also open at this time. In Summer/Spring, the Asian session starts an hour after the Sydney's at 11 PM GMT (7 AM EST Malaysian Time) and ends at 8 AM GMT (4 PM in Malaysia) and remains precisely the same during Fall/Winter.
The Asian Session is the time when the JPY becomes active. Hence, the pairs that do move at this time include the USD/JPY. Also, the Sydney/Australian session will be open at this time. Hence, pairs like AUD/JPY and NZD/JPY also tend to make profitable trades.
Frankfurt Session
This session is not regarded as a separate session on its own, but it is still recognized in many quarters. It opens at 6 AM GMT (2 PM Malaysian Time) and ends at 3 PM GMT (11 PM Malaysian Time) during Summer/Spring; while it runs from 7 AM GMT (3 PM Malaysian Time) to 11 PM GMT (7 AM Malaysian Time) during Fall/Winter. Notably, it is during this session that volatility and activity in the Euro begins.
iii) London Session
The London session is officially known as the European Session as it marks the beginning of real-time financial activities all across Europe. It starts at 7 AM GMT (3 PM Malaysian Time) and ends at 4 PM GMT (midnight Malaysian Time) and from 8 AM GMT (4 PM Malaysian Time) to 5 PM GMT (1 AM Malaysian Time). Those times are the best for trading the EUR and GBP, and almost all pairs involving the GBP and EUR are recommended.
iv) New York
The official American Session, the New York session, starts at noon GMT (8 PM Malaysian Time) and comes to an end at 9 PM (5 AM Malaysian Time); 1 PM GMT (9 PM Malaysian Time) to 10 PM GMT (6 AM in Malaysia) during Fall/Winter. The USD is most active during this session, and all USD pairs become very active here.
Based on those sessions, the pairs you trade should be determined by the time of the day you love to trade. That is, when you are convenient and have the chance to trade. Nevertheless, it would help if you trade currency pairs during their most active hours, hours during which they tend to generate the highest volatility and deliver most pips. As we have discussed above, currency pairs do have the hours when they are most active. You can make the most money during those times.
Hence, if you choose to trade during the day (i.e., the Australian and Asian sessions), we recommend that you go for pairs involving the AUD, NZD, HKD, and JPY. And if you are a night trader – that is, during the European and American sessions – then pairs that involve the USD, GBP, EUR, CHF, amongst others, will be great.
However, while the emphasis is on the best time to trade forex in Malaysia, you must also learn the best time not to trade forex in Malaysia. Avoiding the markets at times will help you stay away from losses, enabling you to preserve your capital for profit.
The Best Time Not to Trade Forex in Malaysia
Knowing when to avoid going to the markets can boost your trading and help you avoid unnecessary losses. There are two significant times you should altogether avoid forex trading in Malaysia. They are discussed below.
Before a Major News Release
Markets move all the time. The foreign exchange market is mainly known for its high volatility – as the market can generate a lot of pips in a really short time. However, there are times when it generates extraordinary volatility and movements; one such time is immediately before and after important news releases.
There are periodic and non-periodic news releases and events that will cause major moves in the FX market when out. These include, amongst others, the release of critical economic statistics such as the current unemployment rate or the interest rate decisions of central banks. Others include GDP growth rate figures and much more. These are periodic.
It is general wisdom to avoid trading when these news items are about to be released. This is because of the massive movements that they generate. Periodic news items such as interest rate decisions, unemployment rates, and GDP growth rate releases are mainly known to be extra volatile. Thus, avoid trading during and around those times. You can check FX calendars such as Forex Factory to know which times they are scheduled for.
However, it is not only regular statistics that are dangerous. The non-periodic ones can even be more volatile. Is a primary election coming up in a country whose currency you choose to trade? Then, do not trade at that particular time. The 2016 US Presidential Election, for example, moved almost all currencies massively, causing traders to lose a lot of their capital. This also applies to major referendums. The 2017 Brexit votes caused massive volatility in the FX markets as well.
The volatility and movements generated by news items typically happen immediately after. You instantly see the moments at the very second the news drops. The minutes immediately following news announcements usually feature massive moments. However, it happens many times that the volatility starts even before the news is released, especially in the last few minutes before announcements.
Do not trade during the weekend.
Generally, all markets are not usually open during the weekends except for the cryptocurrency market. However, many traders do have positions that they leave open over the weekend into the following week. For instance, this may be due to reasons; they may see a promising trade setup that they don't want to miss.
While this is not entirely bad, it may be very dangerous. This is because of the concept called Gap. Gap is a sharp jump in the price of a forex pair without any trading occurring in between. When a gap occurs, the pair makes several leaps from its current price at a particular moment and starts at a completely different price the next moment. Gaps occur under various market conditions, including during volatile news announcements. However, it is very much common over the weekends. When trading ends on Friday, the pair stops moving at the last price before the close; on Monday, it usually resumes at that same price. However, if gaps occur, the currency pair may resume at a completely different price.
An example with the USDJPY can be that it closes on a Friday at 110.00 but resumes on Monday at 118.50. If you are on a BUY trade, it may work well for you. However, if you are on a SELL trade, you may incur some heavy losses. Your Stop Loss may be hit if it falls within that range.
What is the best time to trade forex in Malaysia?
No clear-cut answer to this question exists. The optimum time to trade forex in Malaysia will be based on when you choose to trade. That is, when you are convenient and have the chance to trade. Nevertheless, as earlier discussed, while there are good times to trade, there are also times that it is advisable not to trade; that is, times when you should avoid the markets. This is because of the dangerous moves that the markets make during those periods. The instances of these have been discussed above.
Conclusion
Having a good knowledge of when the markets will move is a great skill to navigate. This way, you can target your skill at the times that the markets will surely deliver returns.
On the other hand, knowing when to avoid the markets is also an equally valuable skill. This is because it can help you stay away from extremely volatile markets that may cause you to lose your capital.
Thus, the best time to trade forex in Malaysia is determined by combining two things: when to trade and when to avoid trading.