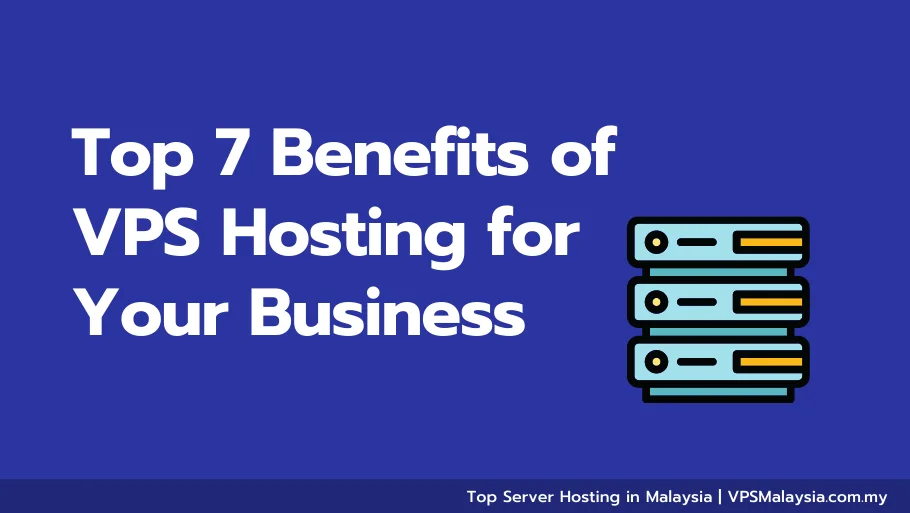 ---
Are you looking to know about VPS hosting — the most promising hosting solution for all kinds of business? VPS hosting has become a popular website hosting because it offers a lower cost than dedicated hosting but provides better security, reliability, and performance than shared hosting.
Though shared hosting is the best low-cost website hosting for beginner or low-traffic websites, VPS hosting comes with a more dedicated solution when the traffic rises. It offers several benefits for businesses, large and small.
You can benefit from improved website speed, increased security, and greater flexibility than shared hosting by housing your website on a VPS server. VPS servers are scalable and can upgrade or downgrade your hosting plan to match your current needs. It makes them a great option for businesses in the early stages of growth.
What is VPS Hosting?
A Virtual Private Server(VPS) is a hosting that offers dedicated server environments with low cost than a dedicated private server. Compared to shared hosting, VPS hosting provides the users more freedom to get root access to the working server. Users avail themselves the freedom to install custom applications or make environment changes whenever they need to without any direct help from the hosting provider.
The most common types of VPS hosting provides the following features for their users –
– Virtual access to the VPS server from anywhere from the users. 
– Freedom to install the custom environment and boost up the performance. 
– Provides allocated bandwidth and storage for each user to avoid a lack of speed and performance compared to shared hosting
– Custom VPS hosting plans are based on the needs of the users, including all the bandwidth, RAM, and other security resources they need.
Types of VPS Hosting Plans
VPS hosting plans mostly depends on the hosting providers. However, there are some cool VPS hosting plans you should consider before making the decision to purchase your next hosting.
VPS Windows is one of the most popular VPS hosting solutions. You can customize your plan based on your requirements. Most VPS hostings run on windows, where you can get a dedicated environment with Windows operating system.
1. Windows VPS:
At a glance: 
– The powerful combo of RAID 10 & SSD
– Flexible configuration
– Low latency premium network
2. Linux KVM VPS:
– Free VPS control panel
Linux KVM VPS is another type of hosting that provides extra security compared to Windows VPS hosting. In addition to that, it provides live migrations, scheduling, and resource control feature to make performance and scalability to the next level.
At a glance:
– Blazing fast RAID 10 technology & SSD
– Point-to-point connection with low latency premium network
– VPS control panel
– Run heavy applications with dedicated Linux KVM 
3. Forex VPS
Forex VPS is especially for Forex traders who want to set their VPS hosting based on different trading locations. Forex VPS is specifically designed and beneficial for better security and flexibility for forex traders. You can choose your VPS based on your location.
At a glance:
– You can run multiple MT4s and EAs
– 24/7 remote trading
– Fast trade execution 
– Ensure minimal latency trades
Finally, you need to choose the operating system of VPS hosting based on your requirements and needs. If you need to do Forex trading, you should go with Forex VPS — for a general business website, go for Windows VPS. Don't forget to check the guide to choose the right operating system for your VPS hosting to increase speed and performance.
Benefits of VPS Hosting
There are many benefits to using a virtual private server (VPS) for hosting your website. When you choose a VPS hosting plan, you get your own private server that is not shared with other users. This gives you more control over your website and its performance.
A VPS also offers greater security than shared hosting plans. Since your website is not sharing resources with other sites, it is less likely to be affected by malware or other security threats. In addition, a VPS usually costs less than a dedicated server, making it a more affordable option for businesses of all sizes.
Let's talk about some of the core benefits of VPS hosting —
#1 Reliability
Virtual private server (VPS) hosting is the clear winner when it comes to reliability. Shared hosting is great for small businesses or those just starting, but you'll need a more reliable hosting option as your website and business grow. With VPS hosting, your site will always be up and running, thanks to the multiple layers of redundancy built into the platform.
A VPS hosting environment is perfect for small businesses that are ready to take their online presence to the next level. By choosing a reliable VPS hosting provider, you can rest assured that your website will be up and running around the clock, no matter what.
When it comes to the uptime of your website and overall performance, VPS hosting is always ahead of shared hosting. Imagine you are sharing a server for your website with other users, and one of the websites is affected by malware. In that case, the entire server may crash, and your website is going to suffer as well.
VPS hosting has maximum reliability and increased stability compared to shared hosting. With the most dedicated server, you will get better performance and uptime. In a nutshell, VPS hosting is the most reliable hosting for all kinds of businesses.
#2 Scalability
Depending on your needs, you can easily upgrade or downgrade your hosting plan anytime. It can be a great option if your website experiences periodic spikes in traffic. It can also be a good choice if you want to host multiple websites on one account.
One thing to keep in mind when considering VPS hosting is that not all hosts offer the same level of scalability. Some hosts will only allow you to upgrade your plan as your site grows, while others will allow you to scale up and down as needed.
#3 Security
VPS hosting is undoubtedly one of the most secured web hosting plans. You can save yourself from unwanted cyber-attacks as you are not sharing your resources directly with other users like shared hosting.
When choosing a VPS hosting provider, it is important to consider the security of the server. Some things to look for include:
– Is the provider certified PCI compliant?
– What security features are included with the hosting package?
– Are there any extra security measures that can be taken, such as a firewall.
Despite the added security and control that a VPS hosting account provides, there are still some security risks that you should be aware of. Let's look at some of the most effective security precautions associated with VPS hosting to protect yourself from vulnerability.
– Installing Fail2ban
– Using complex and unpredictable passwords
– Disable protocol 1
– Disable ipv6
– Use GnuPG encryption
– Use SFTP instead of FTP
– Activate cPHulk in WHM
– Install a rootkit scanner
– Audit the server
– Modify the default ssh login
Boom! You are now using one of the most secured VPS hosting — make sure your hosting provider gives you full control of adding extra layers of security or helps you to implement.
#4 Cost-Effective
One of the main benefits of VPS hosting is that it can be more cost-effective than other types of hosting. For example, if a website experiences a sudden surge in traffic, a VPS host can quickly allocate more resources to the site without having to migrate it to a new server.
VPS hosting is cost-effective because businesses can purchase only the resources they need when they need them. This type of hosting is also scalable, so companies can easily add more resources if their traffic increases. Additionally, VPS hosting is more secure than shared hosting because each VPS is isolated from the other servers.
#5 Flexibility
Flexibility is key when it comes to VPS hosting. You want a host that can give you the power and performance you need when you need it, but also the scalability to grow with your business.
Many hosts offer VPS hosting that is both flexible and scalable. This means that you can start with a small package and upgrade as your needs change. And, if you ever need more power or performance, you can easily get it without having to move to a new host.
Flexible and scalable VPS hosting is the perfect solution for businesses that are growing quickly or need more flexibility than shared hosting can offer. With a VPS, you can add more resources whenever you need them, making it the perfect solution for fast growing website.
#6 Speed & Performance
Nothing is more important than your hosting when it comes to website speed and performance. Not only do you want a host that is reliable and always up, but you also want one that can provide the speed and performance you need to keep your visitors happy.
Enter VPS hosting.
A VPS gives you all of the power of a dedicated server without the high price tag. That means you get all of the bandwidth, storage, and performance of a top-of-the-line server without having to break the bank. As you have full control of your server, do not forget to check different ways to optimize VPS performance and increase productivity.
#7 Dedicated Resources
Virtual private servers are a type of hosting service that uses software to divide a physical server into multiple virtual servers. Each virtual server can run its own operating system and applications. Resources, such as CPU time and memory, can be allocated differently for each virtual server, allowing greater flexibility and control.
Similar to dedicated server, you will get dedicated resources to handle much more traffic while running a higher number of apps. So, if you want to have dedicated resources without having to spend more, look no further, choose VPS hosting as your best choice.
Final Words
Virtual private server (VPS) hosting is a type of web hosting where the client leases an entire server not shared with anyone else. It is more expensive than shared hosting, but it gives the customer more control over their website, including root access to the server.
A VPS can be used for a wide variety of purposes, from hosting a personal website to running a large online store. Because a VPS is its own separate entity, the hosting company can make changes to it as needed, which gives the customer greater flexibility and control.
If you're looking for a powerful, reliable, and affordable hosting solution, you should consider investing in a VPS. A VPS will give you the flexibility and control you need to run your website or application. Plus, our team of experts is available 24/7 to help you with whatever you need.
Why not take a closer look at our VPS hosting services today? You won't be disappointed!