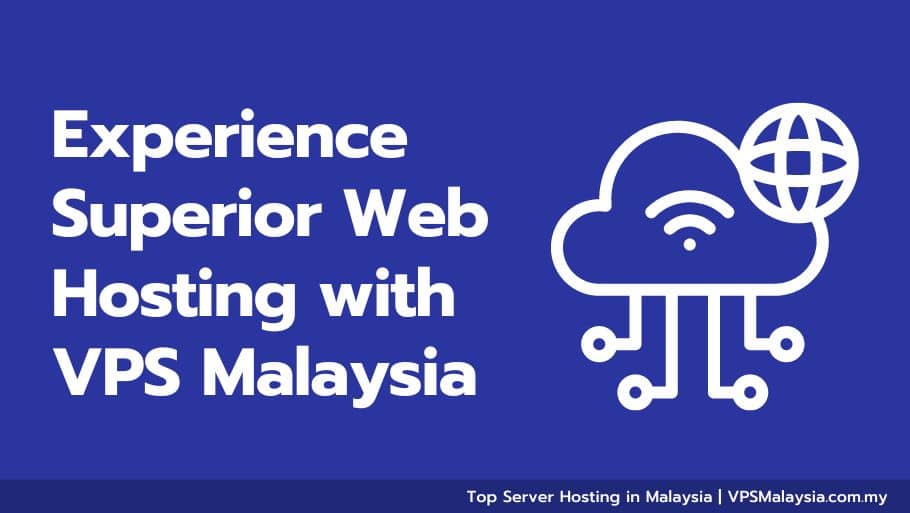 ---
Introduction
Web hosting is more important than ever when it comes to making an impact in today's hyper-connected world. Businesses and individuals alike need a reputable web hosting provider to ensure their websites run smoothly, load quickly, and keep their data safe.
For reliable and top-tier web hosting, go no further than VPS Malaysia. VPS Malaysia is dedicated to providing top-tier web hosting services that are flexible enough to match your unique requirements.
Fast page loads and top-notch security are just two of the benefits you'll receive from using one of their Virtual Private Servers. VPS Malaysia is the next level in web hosting, and it's here to help you reach your full potential.
Understanding Web Hosting
When it comes to conducting business online, web hosting is crucial as it provides the technical means by which websites can go live and be accessed by people all over the world. Imagine it as a place online where all the files and information for your website are stored so that users may access them quickly and easily.
Selecting a reliable web hosting service is crucial to online prosperity. Having a website with a very high uptime means you never have to worry about losing customers because the site is down. Users want fast loading times to maintain interest. Thus this is also important.
Strong security safeguards your data and your customer's information from online dangers and attacks. For a successful online presence that encourages expansion and fosters long-lasting relationships with your audience, it is essential to grasp these fundamentals and choose a trustworthy web hosting company.
Why Choose VPS Malaysia as Your Web Hosting Company?
Are you searching for a dependable and effective web hosting service? Visit VPS Malaysia instead of going elsewhere. Our unparalleled level of knowledge and experience sets us apart from the competition. Our dedication to consistently high levels of uptime is a major selling feature since it guarantees the smooth operation of your website around the clock.
If you have any questions or encounter any technical difficulties, our top-notch customer service team is here 24/7 to help. VPS Malaysia's USP is that it can tailor its hosting services to meet your specific needs, so you can grow as your business does online.
If you trust VPS Malaysia, you'll get top-notch hosting services backed by professionals who care about your success. Read VPS Malaysia customers' reviews on Trustpilot
Web Hosting Services at VPS Malaysia
VPS Malaysia's web hosting services are reliable and powerful, so you can focus on expanding your business online without interruption. We have you covered with a comprehensive list of services made to meet a wide range of needs.
Shared hosting, VPS hosting, dedicated hosting, and reseller hosting are just some of the services we offer.
We provide every imaginable feature and benefit, such as:
Optimized For WordPress: Protecting and optimizing WordPress sites without any hassle.
24×7 Relentless Support: The professionals on our support staff are there whenever you need them, day or night.
Low Latency Connection: High-speed connectivity for smooth user experience.
Blazing Fast Page Load: Faster loading times for better user engagement and search engine rankings.
Softculous: Simplifying application installation and management.
Low Latency Network: Enhanced connectivity across the globe.
RAID 10 Technology & SSD: Unmatched data protection and ultra-fast storage.
Top Notch Equipment: Cutting-edge hardware for top-notch performance.
Advanced Caching: Improved site speed and reduced server load.
VPS Malaysia offers unparalleled hosting at unbeatable prices, so you can expect the best while spending less.
Getting Started with VPS Malaysia
With VPS Malaysia's access to cutting-edge tools, your website will have a fighting chance in today's cutthroat online marketplace. Our platform's user-friendly layout saves you time and effort throughout the tedious onboarding phase. In addition, make the most of our ever-present sales and special offers.
With VPS Malaysia's assistance, maintaining your online identity should be easy. Upgrade to a premium host and watch your site flourish. Try out the web hosting platform of the future right now with VPS Malaysia.
Conclusion
VPS Malaysia is now widely recognized as the preeminent provider of web hosting services. The high quality of the company's offerings and infrastructure is evidence of its dedication to innovation and improvement. If you're looking for a reliable hosting provider in Malaysia, go as far as VPS Malaysia.
Our unwavering customer service focus helps small businesses and sole proprietors grow online with complete peace of mind. When it comes to stability, security, and customer support, VPS Malaysia is unrivaled. Immediately expand your web hosting options by selecting VPS Malaysia.