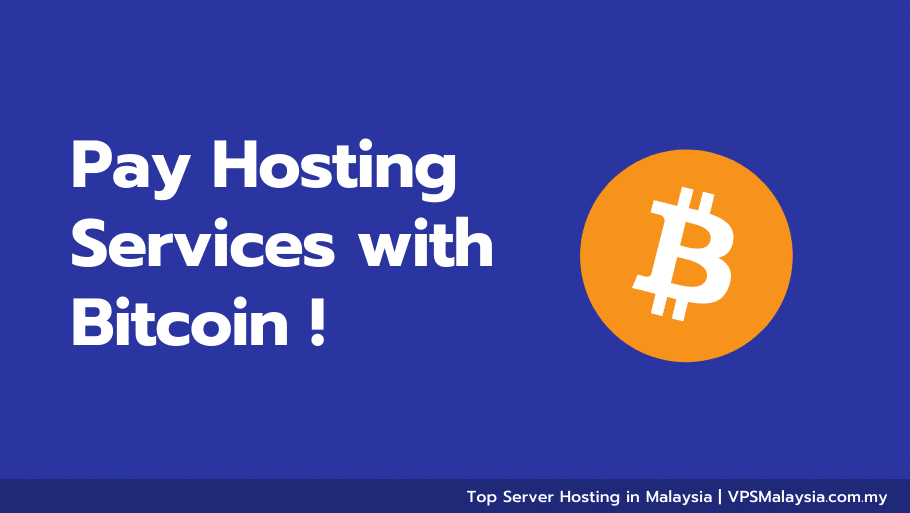 ---
Bitcoin owes its popularity to a cryptic man, whose real identity is still unknown to this day – Satoshi Nakamoto. Bitcoin was first published in 2009. But it wasn't until 2017 that the tsunami of cryptocurrencies arrived. It was madness – the market, the people, the media. All eyes, ears and mouths were onto Bitcoin. VPS then becomes a necessity. Many hosting companies started to adopt Bitcoin and other cryptocurrencies using altcoin payment gateway. The same goes for VPS Malaysia. But, what the heck is Bitcoin?
"We are proud to be the first hosting company in Malaysia to accept Bitcoin & Altcoins!"
What is Bitcoin?
Bitcoin is one of the multitudes of cryptocurrency. There are three things that define a cryptocurrency: electronic currency, decentralized network, and transactional value.
Taking Bitcoin as a powerful example, it only exists electronically. Just like how you can transfer a set amount of cash when you shop online, Bitcoin has the same function.
However, the stark difference between a fiat currency and a cryptocurrency is its governance. When you make an online payment via credit/debit card, you transaction must be verified by the bank. The bank is an institution of governance that oversees transactions. The bank charges you a 1% to 3% of the total transaction fee for its service.
In the case of making a payment using Bitcoin, there is no governing institution. Simply put, this transaction is between you and the person you are paying to. No bank. No medium. Decentralization plays a major role in moving the crypto market. If we can all safely secure electronic cash (which is exactly the future we are heading towards anyway) in our own coin wallet, why should we pay the bank to do it? Right? It's debatable.
"The market shows the sentiments of real people. Each has a strong belief that cryptocurrency might one day overtake the purposefulness of fiat currency."
Why CoinPayments?
Once you have decided to host with us, you'll find an easy payment solution with Bitcoin & Altcoins. When you have poured a lion's portion of your hard-earned money to cryptocurrencies, it no longer makes no sense to pay a VPS hosting company in fiat currency. We know that. And we understand your concerns. But, why CoinPayments?
Knowing that there are too many exit scams in the crypto world, we want to look for a credible partner. CoinPayment has been in the market since 2013. Their solid presence is the indication that this company is run by a team of professionals, who want to provide a useful, trustworthy solution to the end-users of this market. This similarity with VPS Malaysia builds the foundation of this partnership. Your safety is always our top priority.
Bitcoin, Litecoin Ethereum and Ripple are only a handful of the many cryptos accepted on CoinPayments. With over 1,310 coins accepted, and we are positive that you will find your invested coins on the list.
Just as when you transact via online banking, a payment gateway is a necessary tool. It processes electronic cash transactions sent from one user to another. Some popular fiat payment gateways in Malaysia are PayPal, MOLPay, iPay88 and SenangPay. CoinPayments is the representative of tool when used in the crypto world. Every payment gateway charges its services with a minimal fee. When paying using CoinPayments, users are charged with a minimal of 0.50% fee.
Coins We Now Accept!
Bitcoin
Litecoin
Bitcoin Cash
BlackCoin
BNB Coin
Bitcoin Gold
Dash
DigiByte
Dogecoin
Ether Classic
Ether
Komodo
Qtum
TrueUSD
Waves
Other Payment Methods We Accepted:
PayPal
Credit & Debit (MasterCard/VISA)
MOLPay (All Malaysian Banks)
E-wallets
Manual Bank Transfer
Hosting Services We Provide:
Why are we doing this?
Simple. Providing a flexible payment option is a significant start to our life-long vision. That is to become the leading hosting company in Malaysia. It will be a long, winding path. But your support continues to motivate us to keep on improving our services, so that you can enjoy the best hosting services, ever.