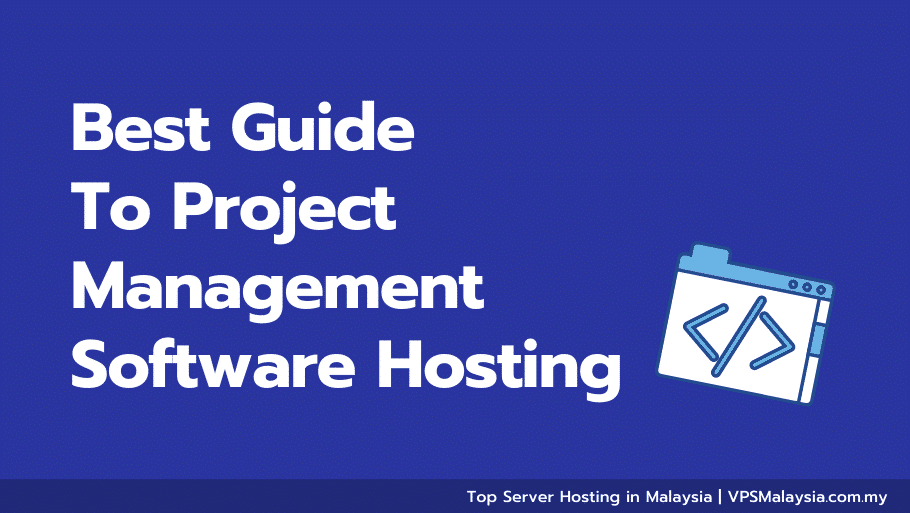 ---
Let's face it! Which hosting is the best for Project Management Software – Cloud Based SaaS, VPS Hosting or Dedicated Server?

Picking the right kind of hosting for Project Management Software Hosting can be confusing. Especially more so, if you've only started learning more about hosting recently. There are many terms and jargons used – which adds further on your confusion.
You're now at the right place, because we'll start from the very basics of hosting, and eventually get down to choosing the right kind of hosting for your choice of Project Management Software.
Table Of Contents
What is Project Management Software?
Best Freemium & Open Source Project Management Software
Choosing The Right Hosting For Your Software: Cloud Based SaaS, VPS Hosting or Dedicated Server
What You Should Know Before Getting A Dedicated Server
3 Tips To Manage Your Server
Projects often require the collaboration of many team members. Depending on the size and complexity of your project, it may involve members from different departments within an organization.
Managing a project can be a challenging task. This includes planning, scheduling, allocating budgets and resources, as well as monitoring project timeline and goals.
But, if you use and integrate the right tool, you and your team can reap benefits and rewards by completing and delivering projects on-time and effectively.
This is where a Project Management Software comes in at its best.
What Is Project Management Software?
The best Project Management Software has features that allow you to manage budgeting, control work quality, manage and view important documents, communicate and collaborate in real-time, as well as systemizing administrative tasks.
Project Management Software is incredibly helpful. It helps your team members stay organized and keep track of progress.
Think of it as your project hub. You can communicate and collaborate with your in-house and outsourced team members online, make edits and review progress with clients in real-time, keep all documents in one place, monitor and allocate budget according to project progress, schedule and keep track of important goals, monitor project progress, and optimize decision-making.
Of course, these are just a handful of benefits I can think on the top of my hat. In truth, there's still so much more than that.
Best Freemium & Open Source Project Management Software
Most Project Management Software on the market offers freemium packages. You can get started for free, but only with limited features or limited time. Full features are of course, priced.
Jira
Paymo
Wrike
Bitrix24
Zoho Projects
ClickUp
GanttPRO
Asana
Basecamp
Flow
Open Source Project Management Software are free for life. But, that's if you're comfortable with a little computer language.
Redmine
TaskJuggler
Freedcamp
ProjectLibre
Targetprocess
Teamweek
OpenProject
Redmine is one of the most popular Open Source Project Management Software. No doubt, it's powerful. And the best part? It's free.
As a prerequisite, you need to install Ruby on Rails before you can install Redmine. Step-by-step instructions can be found on Redmine's website.
When you break it down, it doesn't seem so daunting. But for a person who's never learnt a single computer language, it could take up to several hours of installation. You could hire a freelance developer or your hosting company to do it for you – which is faster and it guarantees the software's performance.
No Time To Manage Your Dedicated Server?
Leave The Hard Work To Us!
Get In Touch With Us For A FREE Consultation Today.
Choosing The Right Hosting For Your Software: Cloud Based SaaS, VPS or Dedicated Server
Surely, you need to host your Project Management Software *somewhere*. It's usually on the Internet, where all your data is online 24/7/365.
Freemium Project Management Software are usually priced per month. The pricing may also include Cloud Hosting. But if you opted for Open Source Project Management Software, your best bet is either a VPS Hosting or a Dedicated Server.
Cloud Based SaaS? VPS Hosting? Dedicated Server? What's the difference?
Cloud Based SaaS
Cloud Based SaaS (Service as a Subscription) is the service provided by any service subscription packaged with Cloud Hosting. Freemium Project Management Software like Bitrix24 is one good example of what a Cloud Based SaaS represents.
Cloud Hosting is the latest hosting technology. It's rather ambiguous because there aren't any definitions that are most exact on the Internet. The best definition I have found for Cloud Hosting is this: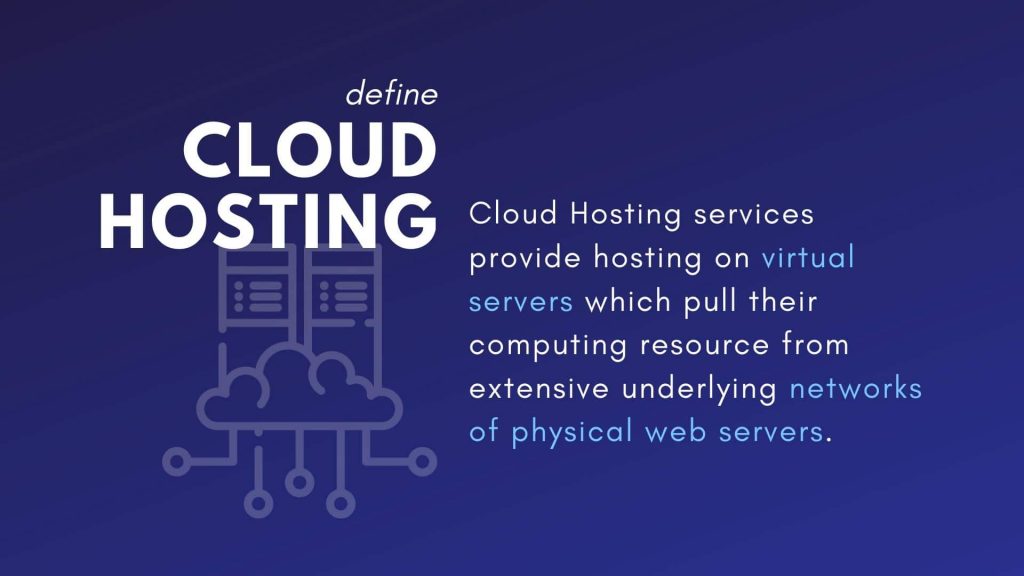 Although 'Cloud' may give you an impression that you are hosting your data on a virtual server, that … is not the real deal behind the curtain.
Cloud Hosting is built from a network of computers or servers. These servers must be connected to the Internet 24/7/365. This gives Cloud Hosting an extra perk. When one of the computers of servers is down, your data is quickly pulled to an active computer or server within the same network. This is called redundancy. In simpler terms, it means you have a server backup, which allows your software to truly stay online 24/7/365.
Cloud Hosting also has impressive scalability. Scalability refers to the ability to handle more workloads (web traffic or increased use of resources) as you upgrade the server specifications, such as if you need more RAM, higher CPU power or increased Disk Space.
Another advantage of Cloud Hosting is its pricing flexibility. Cloud Hosting Providers offer Cloud Hosting at an hourly rate, aside from the traditional monthly rate. That means you pay for how many hours of hosting you use.
But, let's just dig slightly deeper… Companies normally wouldn't want their website to go offline. And that would mean, they want their website to be online 24/7/365. Then Cloud Hosting by an hourly rate doesn't really make a difference. You might just end up paying more than conventional hosting services! What do you think? We'll let you decide, since every company has different working culture.
These advantages give Cloud Hosting it's recent popularity. But, Cloud Hosting might not be the best choice for a bigger team.
Cloud Hosting is often found packaged with a Project Management Software as a Service as a Subscription (SaaS). As you invite more members on board, the cost skyrockets quickly. After all, you're charged per users every month.
Jira, for example lets you have up to 10 members in a team. Each member has to pay $10 per month to access the premium features. $100 for 10 team members doesn't sound so bad. What if your project requires the size of 50 to 100 members? Then, the price becomes a burden.
But, Cloud Hosting gives you the flexibility to pay for what you use at an hourly rate, so it should be more economical and cheaper, right?
The real answer is, it depends.

"The answer really does come down to  how closely you are able to manage, track and adjust your infrastructure. If you're taking a blind approach to just throwing your apps in the cloud without any kind of tracking or accountability than the answer is most likely no. If you take the time to clearly analyze your IT objectives, do the comparisons, the cloud is certainly cheaper."


Is Cloud Computing Really Cheaper? By Reuven Cohen



Not only Cloud Hosting can be expensive, you're still going to share your server resources with everyone else in the same server. This might be a turn-off for you, if you want top-level privacy or tight data security. Always remember that, if you're sharing a server space with other neighbors, your data is not in safe hands.
Cloud Hosting can be especially susceptible to DDoS attacks. DDoS attacks happen when there is a malicious attempt to disrupt the normal traffic of a targeted server, service or network by flooding the target or its surrounding infrastructure with Internet traffic.
Imagine having a mob of protestors outside the doorstep of your shop. There's so many of them, that legit customers can't even get it to buy anything from you. The mob is causing your business to stand still. The same could happen to any e-commerce websites during a DDoS attack.
Sometimes, DDoS attacks are used to distract web admins, while the hacker implants other malware such as adware, spyware, ransomware or even a legacy virus.
Virtual Private Server (VPS) Hosting
Any sort of server, you can think of it like a computer. VPS Hosting is no exclusion. I like to use the analogy that compares VPS Hosting to a whole cake. When you slice the whole cake, you'd get smaller pieces of the same cake. When you virtualize and compartmentalize a whole server into several divisions, each division gives you a VPS.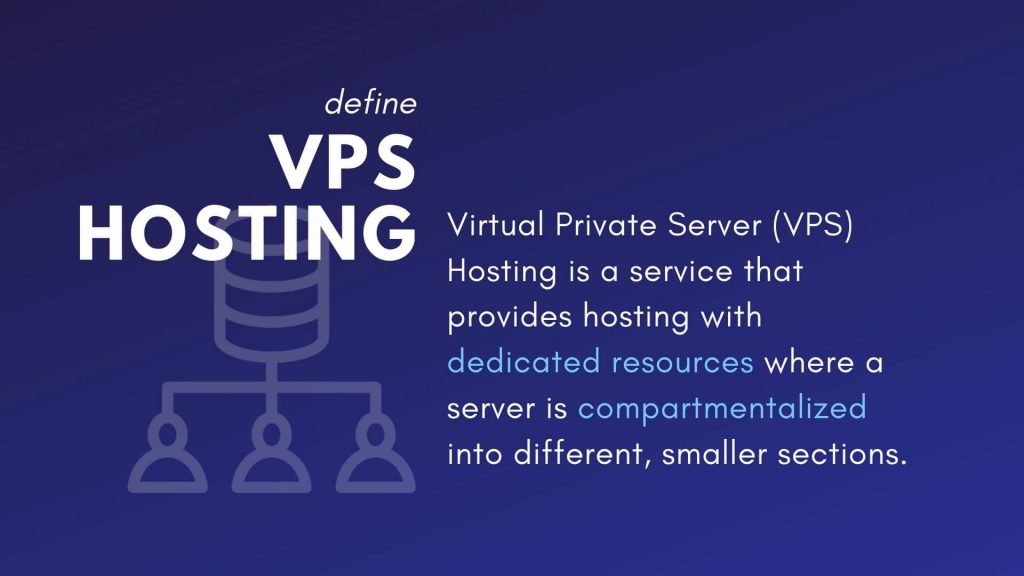 For a small slice of the cake, you'd be right to expect paying less for your Project Management Software Hosting. But, you'd be dreadfully wrong to underestimate the potential of a VPS.
VPS Hosting usually offers you root access. With root access, you get full control over your server environment. Remember that if you want to host Redmine, you'd need to install Ruby on Rails? Root access lets you do that, and therefore VPS. Ruby on Rails is just one of the many examples. There is so much more that you can do with root access. But to put simply, you are granted the full permission to customize and configure your server environment as you see fit. It's totally akin to having your own private computer.
VPS gives you not only full control over your server environment, you also get to enjoy your very own private resources. Yes, exactly like a private computer. That means you get to enjoy a more powerful, stable and reliable server performance.
But wait, how about redundancy? Depending on the build of VPS by different hosts, redundancy can be easily achieved with RAID. RAID is a way of storing the same data in different physical hard disks to protect your data in any event of failure.
Let's put it this way. Imagine you have two pendrives. You insert them both into your computer. You want to have two copies of the same data. So, you copy your folder from computer into both pendrives at the same time. In case you lose one pendrive, you'd still the exact same copy of folder in another pendrive. Amazing, isn't it?
But, wait. There's a catch.
If you cut the whole cake, you'd be sharing other slices of the same cake with others, right? If you get one VPS out of one division of the compartmentalized server, the rest of the VPS go to your neighbors. You don't know who these neighbors are. So you wouldn't know what they do with their VPS. That puts your data security at risk – DDoS attacks, adware, spyware, ransomware, legacy virus … you name it.
Although the low entry cost of a powerful VPS is highly attractive, I'd not recommend this option to an organization the size of more than 20 members. It's better safe than sorry. And we both know that data safety is much more important that saving a little cost.
Scaling your VPS may come with a minor downtime. This downtime is subjected to the amount of time used to upgrade your VPS resources. For example, if you need a bigger disk space as you scale, you need to submit your request to your host. Upon receiving your request, your host needs time to install the hard disk(s) as per your request. The time it takes for installation and rebooting your VPS would be the exact amount of downtime you experience while scaling.
Dedicated Server
Does your project have a big team? Does your project have highly confidential and important data? Do you need to work with a lot of documentation?
If your answer is Yes To All Of The Above, then a Dedicated Server is the perfect Project Management Software Hosting solution for you.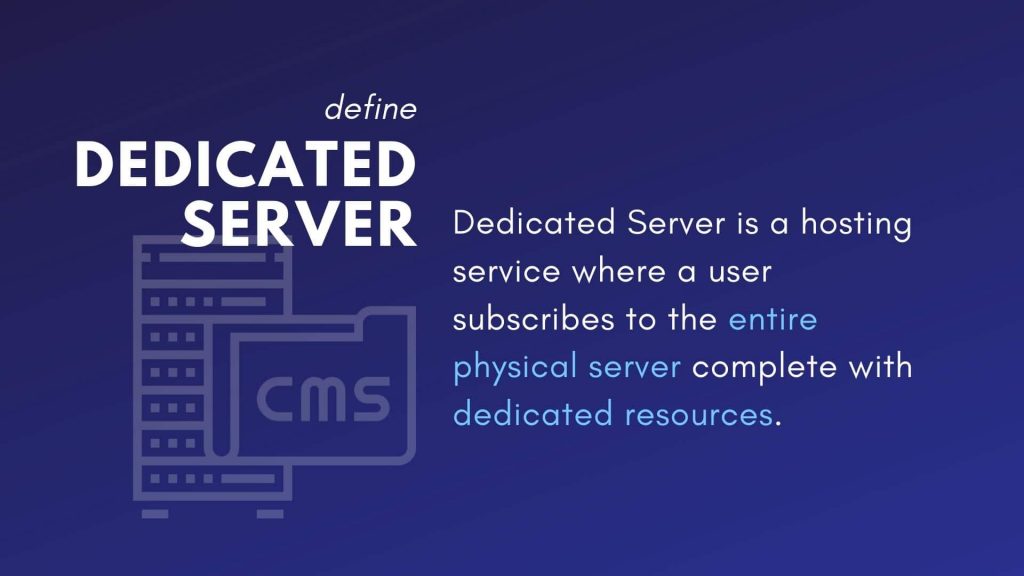 Dedicated Server easily includes all the remarkable features of VPS – powerful performance, reliability, stability, redundancy and full root access.
However, the most impressive feature of Dedicated Server is undeniably highly impenetrable data security.
Our Dedicated Server is like a fortress guarded by Firewall and Intrusion Detection System (IDS). The two guards work together seamlessly to prevent DDoS attacks, ransomware, spyware, adware and Brute Force Attack. They automatically ban and blacklist any unauthorized IP found in your server network.
On top of Firewall and Intrusion Detection System, all our dedicated servers are monitored 24/7/365 by a team of server experts. They quickly remove any threats found in your server surrounding that may have been overlooked by Firewall and IDS. Having a team of server experts add on an extra layer of security and comfort. It lets both of us know that your data is safe and secure.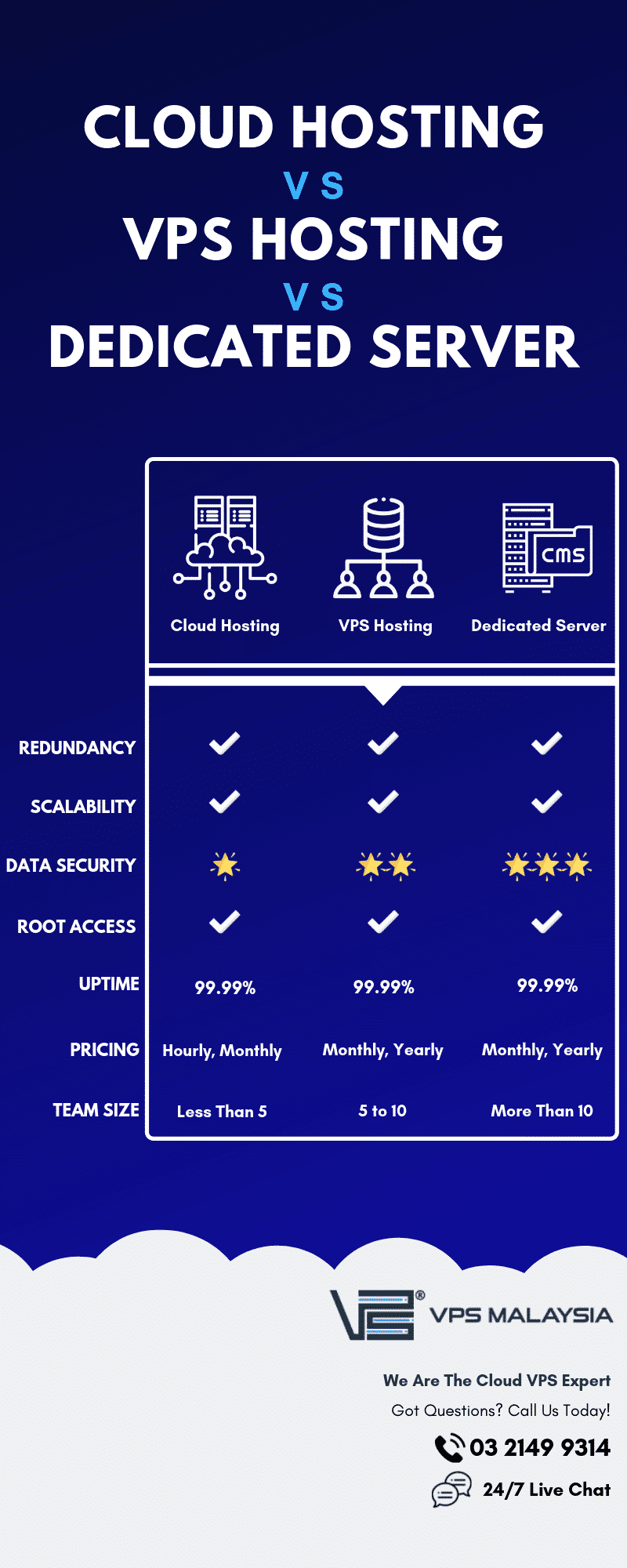 What You Should Know Before Getting A Dedicated Server
A good host stands by 3 pillars: powerful server performance, reliable server performance and 24/7 expert support.
The first two are pretty much self-explanatory. Dedicated Server is a long-term investment, so you'd naturally want to settle with a good host that can provide you with a powerful and reliable hosting solution.
Power and reliability? What exactly do I mean by that? Let's have a look at the 7 features of a powerful and reliable Dedicated Server.
Feature 1: Power Redundancy
Power redundancy gives your server the ability to power itself in the event of blackouts. A/B power strip by Cisco Top Range Network does the job perfectly. It's like having a power backup for your Dedicated Server when electricity runs out, so that your Dedicated Server stays on power and online at all times.
Feature 2: RAID
Having an extra backup of your data is always handy. SoftRAID allows your Dedicated Server to do that, without burning a hole in your pocket. SoftRAID is as reliable as RAID 1, and does its mirroring job perfectly.
Feature 3: 99.99% Consistent Uptime
Consistent uptime is must-have guarantee, if you're looking for a host. Uptime makes sure that your website is online and can be accessed by all your team members. Is it important? Well, of course! If you have a remotely working member in your team, different time zones may mean different working hours. Consistent uptime allows your remote team member to view, edit and upload all documents.
We guarantee that your Dedicated Server will have consistently 99.99% uptime.
Feature 4: Premium Server Hardware
The selection of dedicated server hardware by your host is one decisive factor – make it or break it. Premium dedicated server hardware selection allows your dedicated server to have a longer lifespan without frequent failures. Frequent server failures would mean more frequent downtime. So, without further thoughts, we go premium because it's the best for you.
Feature 5: World-Class Data Center & Server Facility
The perfect dedicated server deserves the perfect home. We house all our dedicated servers in CX2 – an international tier-3 compliant ISO accredited data center. It has world-class facility perfect for your doting dedicated server.
Feature 6: 24 / 7 / 365 Expert Support
Often times you might find yourself in a helplessly frustrating situation when it comes to hosting your Dedicated Server. The learning curve can be steep if you're starting as a beginner. That's why it's very important that your host has helpful and reliable customer support. We never know when trouble comes, so it's best to prepare before the rain falls.
We insist on giving you the best Dedicated Server Hosting experience with our 24/7/365 dedicated support. They are server experts who are ready to help solve any of your problems quickly and effectively.
Feature 7: Lifetime Hardware Warranty
Your Dedicated Server is our responsibility as well. The perfect combination is managing the server inside-out. We promise to take care of the outside and that includes all hardware faults and repairs. If you spot any faulty hardware, quickly inform our customer support team. We'll notify our server engineers and have them inspect your Dedicated Server at once. We'll also repair and replace any faulty parts immediately, so your Dedicated Server can be up and running at all times.
Do we charge you for the repair? Absolutely no! Like we mentioned, it is our responsibility to take great care of the dedicated server on the outside and we guarantee you with 100% Lifetime Hardware Warranty.
Meet Your Perfect Dedicated Server
Maximum Performance At Your Fingertips
Now Only RM280/Month
3 Tips To Manage Your Dedicated Server
Having a Dedicated Server is a huge responsibility. You can either do it on your own, hire a freelance developer or let us do all the hard work. Either way, managing your Dedicated Server should be a top priority. Not only because it keeps the server at good working conditions, frequent management and maintenance also keeps your data tightly secured.
Tip 1: Backup Files & Data Frequently
It's nice to have RAID, but never rely on it solely. Always backup your files & data locally (inside the server) and remotely (in a different storage space, like a hard disk drive).
Tip 2: Update Software Frequently
Always check for the latest Project Management Software updates. Software are not perfect scripts. Developers constantly look for back doors, bugs and issues. Every time there is an update, there should be bugs and issue fixes. These fixes help keep cyber attacks away.
Tip 3: Always Reboot After Update Installations
Always reboot your Dedicated Server after an update. Doing this makes sure that the updates are in place and functioning well.