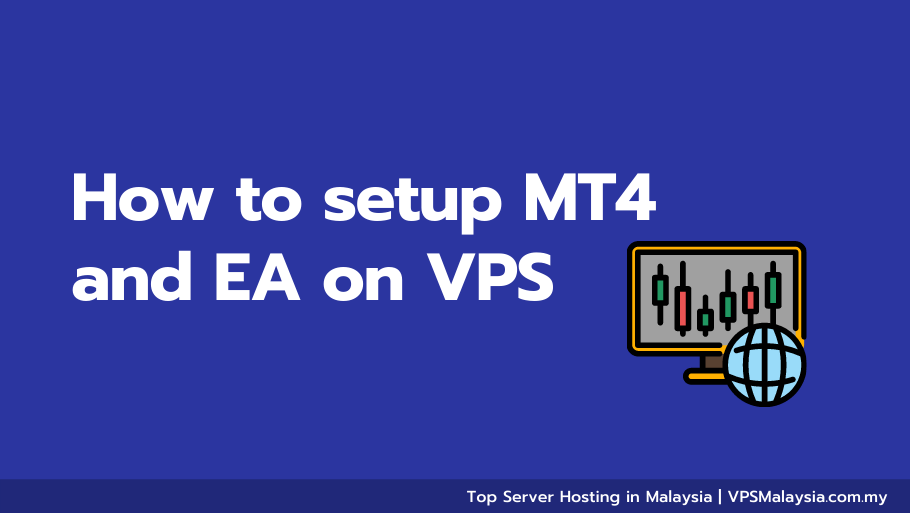 ---
Introduction
The idea of trading in financial markets completely hands-off is one that many traders will love. This is because manual trading puts many traders at the risk of making mistakes due to their emotions. The emotions of fear, hope and greed lead several traders to lose lots of money. However, with automated trading powered by Forex VPS, traders can make lots of profits without having to make trading decisions themselves.
Here, you will learn how to set up MT4 and EA for your VPS system, about automated trading, and the need for VPS.
How to Setup MT4 and EA on VPS
After getting it, you need to know how to set up both MT4 and EA on your VPS service, and we will be discussing that here. However, you do this one after the other. First, you setup MT4 on VPS and then setup the EA.
Setting up MT4 on VPS
Before we discuss the step-by-step process, we need to understand what the MT4 is.
What is MT4?
To trade on the Forex market, you need a platform. Other services that you can get from your trading platform include charting and analysis tools, access to market news, and much more. While your broker can provide you with a proprietary trading platform of their own, the best trading platforms are usually third-party ones. Any broker can integrate their systems on these platforms which means you don't have to change platforms anytime you switch from one broker to another.
Nonetheless, before you choose a trading platform, you must look out for some features. These include:
– User-friendliness: Your trading platform must be usable for traders of all categories, from beginners to advanced ones. For starters, it must be easy to navigate the platform. Traders must be able to access analysis tools quite easily and the process of entering a trade must not be cumbersome.
– Tools and Resources: The trading platform must possess the latest and most advanced indicators and charting tools. Apart from that, traders must be able to take advantage of all other resources that help in their analysis.
– Support for Automated Trading: By far the most important here, your trading platform of choice must be one that allows you to trade with expert advisors and trading robots. If your platform does not support automated trading, then it is not really advisable to get a VPS.
While several third-party platforms satisfy the above requirements and more, the one which most experts recommend the most is the MT4. MT4 is short for MetaTrader 4 and is, by far, the most popular trading platform for retail Forex traders in the world. It is also one of the most advanced and supports automated trading. Then, most VPS services support the MT4.
How to Setup MT4 on VPS
This step-by-step process should help you setup MT4 on VPS.
1. Sign-up with a VPS Service
The first step to setup MT4 on VPS is to get onboard with a VPS service provider. Several providers are out there, but not all are worth signing up with.  You should look out for some factors. For instance, your VPS service of choice must provide you with dedicated Forex VPS hosting. While there is nothing wrong with general VPS hosting packages, oftentimes, they are not well targeted towards the needs of Forex traders.
Secondly, you should note if your provider allows for flexibility and expansion in the future. When starting out, you will have to select some parameters such as the RAM and bandwidth. However, traders always tend to need more of these later one. Some VPS providers do not offer expandability, and you don't want that.
Then, your VPS provider must be compatible with your operating system of choice. Windows is, however, the best operating system for using VPS systems because they are usually most compatible with it. Finally, the VPS provider must prioritize security and have safeguards in place against breaches.
After choosing your VPS service, you can then sign-up with them. Upon conclusion of the process, you will be given a special address for your VPS along with its password. The VPS address is an IP address, consisting of 8 digits, which cannot be changed. You are free to change the password, however. Here is a more comprehensive guide on how to set-up multiple MT4 accounts on one VPS (1 – 200 MT4).
2. Preliminary Steps (e.g. Set up the RDC)
Before carrying out the setup properly, you need to get a few things in place. You must ensure that your internet connection is strong enough. Then, you need to get a remote desktop connection (RDC). A remote desktop connection (RDC) or service (RDS) enables you to use other computers right from your own computer. It is here that the VPS will be hosted.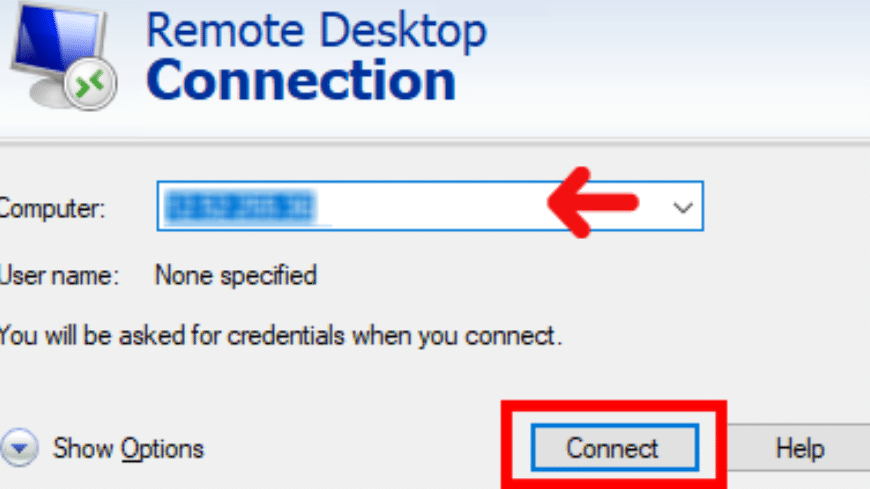 You should go on to set up the RDC. Setting up a remote desktop connection might differ from one operating system to another. However, since Windows is the most popular for VPS systems, we will be discussing the setup process on Windows. MacOs users can always setup Windows on their devices.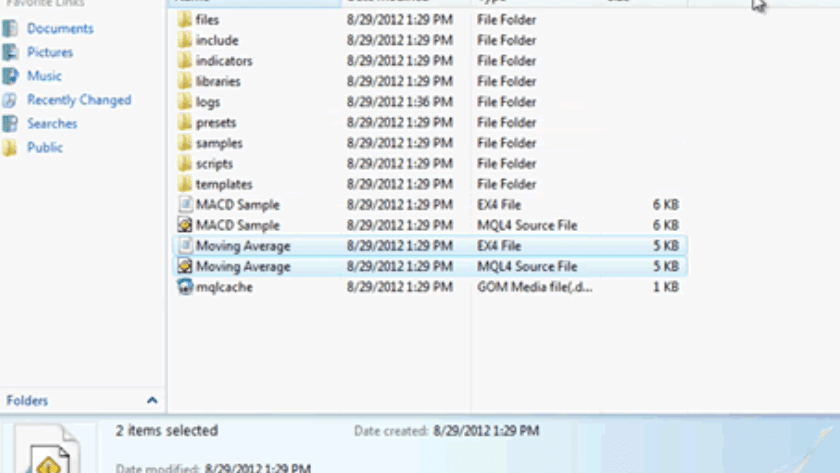 Step 2: Preliminary Steps (Transferring files)
Remote Desktop Connection (RDC) is always pre-installed on Windows (from Windows Server 2008 r2 to the latest). All you need do is go to the Start bar or click the Windows icon on the bottom left corner of the screen. When the "search bar" pops up, you should type in "remote desktop", which should bring up the RDC.
Upon clicking it, two fields will pop-up. One is named "Computer" where you will install the VPS IP address you were given by your VPS service provider. The other field is "Username" where you will enter the password. Click on the "Connect" icon and you already have a VPS service running.
3. Install the MT4
The next step is to install your MT4 on your computer. You can do this by visiting your broker website which will likely have a provision for downloading MT4. You may, however, search online.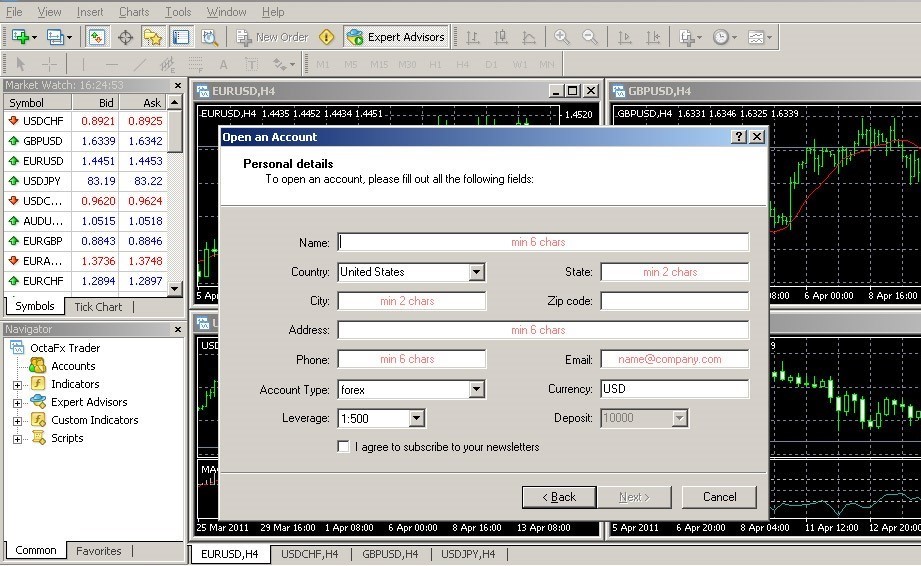 Installing the MT4.
4) Setup the EA on VPS
The process is not complicated. All you need to do is to follow the same procedures for installing the MT4. Go to the site or file where you can access your Expert Advisor and download it. You can then launch it. Once you get this done, you can start automated trading with a VPS service.
Why You Need Automated Trading
In the past, trading was all about manually making buying and selling decisions for profit. The trader had to rely on their knowledge of market analysis to decide where the price of a currency pair would likely go next. They may apply fundamental analysis which involves checking market-moving news to predict price movements. Majority of retail traders use technical analysis which is all about reading the charts and studying indicators and other mathematical tools to decide in what direction to trade.
However, this was not optimal. For one, learning and mastering either or both of fundamental and technical analyses can be quite difficult. Then traders, being humans, have their trading influenced by their emotions. Even though many traders have rules and strategies to guide their trading, they may not be able to observe them in the face of emotions. This has caused many traders to become grossly unprofitable and to lose a lot of their hard-earned capital to the Forex market.
Nonetheless, with technology, computers can now trade and, in many cases, have even become better than humans in being profitable in the market. Hence, it is no surprise that computer programs are what the biggest players in the Forex market, that is, the banks and the hedge funds, use to trade. The software keeps running around the clock making trading decisions and making huge profits, with minimal human interference. Now, so many retail traders are getting in to take their trading to the next level.
At the retail level, most automated trading software or systems are called Expert Advisors (EA).
However, retail traders may face some challenges. Most EA systems are designed to work round the clock. The reason for this is so that they can detect good trading opportunities whenever they present themselves. However, it is logically impracticable to have EAs work 24/7 because the devices on which the EA is hosted cannot remain on all the time. Thus, it means they lose out on a lot of potentially profitable trades.
Large financial institutions that trade the Forex market sometimes experience similar issues, but they solve them by acquiring servers which are usually expensive to own and maintain. Although it seems that retail traders are at a disadvantage, that is actually not the case. They can also get their own servers and keep their EAs running around the clock and making themselves profits. The technology known as the Virtual Private Server (VPS) makes this possible.
All You Need to Know About Virtual Private Server (VPS)
The virtual private server is simply a "virtual" computer system that enables your computer to continue working even after a shutdown. With the VPS, whatever you were doing with your computer system goes on without being subjected to shutdown or even lack of access to the internet. This is quite helpful for Forex EA and automated trading.
If, as a forex trader, you need to have your trading software on all the time, then you need servers also. With your own servers, your trading algos will not require any device or internet access to trade. They can make money anywhere, anytime. But the question many traders, particularly the expert ones, ask: how many MT4 terminals can I run on my VPS? While dedicated servers, for example, are expensive, their virtual versions, that is, the VPS, can work well for the retail trader and power up to 32 MT4 terminals. As a result, with VPS, anyone can access server services without being assigned a special or dedicated server.
VPS services keep the data on a virtual server which helps to keep the data online at all times even without the device being available. Wherever they are, traders can also remotely access their data and software.
Conclusion
VPS systems can bring great improvement to your trading. Fortunately, setting them up is not complicated. All you need to do is to follow the above step-by-step instructions, and you can start generating profits 24/7.